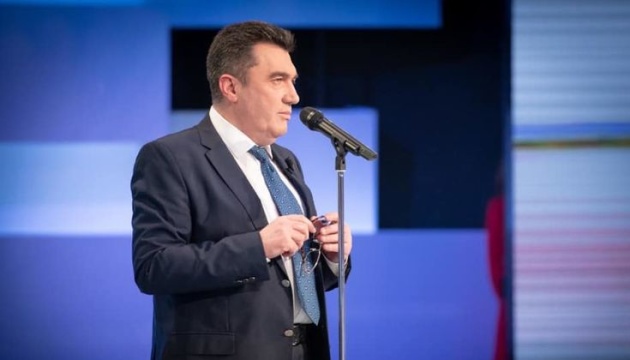 Ukraine plans to produce weapons together with NATO countries – Danilov
Ukraine is constantly strengthening its Armed Forces and increasing funding for the army, so if the Russian Federation decides to escalate, it will have a strong rebuff.
Secretary of the National Security and Defense Council of Ukraine Oleksiy Danilov said this during a live broadcast with Washington, D.C., on the topic "Quest for Mature Nation Statehood", organized by the Center for US-Ukrainian Relations, the Ukrainian Congressional Committee of America and the American Foreign Policy Council, the NSDC press service reported.
Speaking about the current state of the Ukrainian Armed Forces, Danilov stressed that they have become "much stronger and well-armed" compared to the army that the country had at the beginning of the Russian aggression, and are gradually approaching the NATO standards.
Danilov noted that at least 5% of GDP was allocated for defense needs. In particular, the amount of funding for the security and defense sector of Ukraine planned in the draft budget for 2021 is 5.93% of GDP. "If the Russian Federation suddenly decides to escalate, it will get a strong rebuff," he said.
He also thanked international partners for providing Ukraine with comprehensive security assistance and granting the country the status of NATO's Enhanced Opportunities Partner.
Danilov reminded the National Security Strategy, approved by the decree of President Volodymyr Zelensky on September 14 this year, defines Ukraine's full membership in the European Union and NATO as priorities of Ukraine's national interests and national security.
Among the priorities of state policy, the NSDC secretary also called the reform of the defense-industrial complex "with maximum corporatization and involvement of NATO countries in joint arms production in Ukraine".
"We are closely following the ongoing conflicts and understand that our priority is the production of high-precision weapons in the fight against the occupier," Danilov stressed.
ish