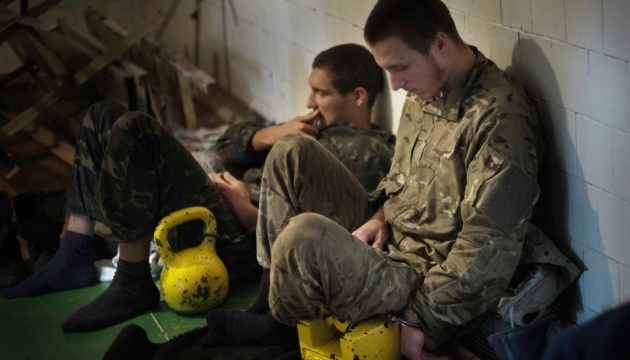 Ukraine submits prisoner swap list to Trilateral Contact Group
The Ukrainian side has submitted a list of four categories of captives to the Trilateral Contact Group (TCG).
This was announced by Toni Frisch, TCG Coordinator of the Working Group on Humanitarian Issues, the press service of the Office of the President of Ukraine reports.
The regular meeting of the Trilateral Contact Group took place on October 14 via video conferencing with the participation of the delegations of Ukraine and Russia and moderated by OSCE.
"Coordinator of the Humanitarian Working Group, Ambassador Toni Frisch said during the discussion of mutual prisoner swap that the Ukrainian side had submitted a list of four categories of such persons. No information was provided from the temporarily occupied territories of Donetsk and Luhansk regions of Ukraine," the statement reads.
Frisch stated that the parties were ready to simultaneously open two new entry-exit checkpoints in Luhansk region in the first ten days of November and thus to fulfill the agreements reached at the Normandy format summit in Paris last year.
As noted, Chief Monitor of the OSCE Special Monitoring Mission to Ukraine Yaşar Halit Çevik called the introduction of the ceasefire regime in Donbas an achievement, while emphasizing the need to "ensure its sustainable character."
In addition, the OSCE representative noted that "political issues, which make the Group meetings less effective than they could be, should not be at the forefront of the security group." In particular, the need to deal with the updated mine action plan was defined. The plan was called "especially relevant due to the approach of winter."
The Ukrainian delegation also raised the issue of whether it is possible to form a group of experts under the auspices of the IAEA to monitor the storage of radioactive materials in the temporarily occupied territories of Donbas.
"Despite the difficult process, we can point out the positive changes with regard to unblocking consultations within the TCG and continuation of mine clearance at three sites in Donetsk and Luhansk regions of Ukraine," the President's Office summed up.
ol