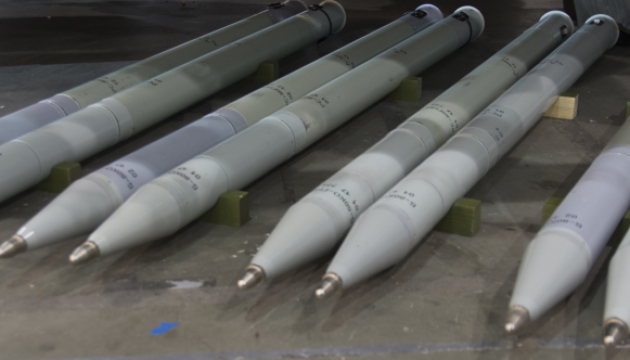 Ukraine test-fires RS-80 unguided rockets
Ukraine's state-owned company Artem, part of Ukroboronprom, has completed the test-firing of the first batch of RS-80 unguided aircraft rockets manufactured for the needs of the state customer, the Ministry of Defense of Ukraine, Ukroboronprom's press service has reported.
"The firing tests were successful, confirming the products' compliance with technical requirements and high-quality standards. The products are ready for their early delivery to the customer. The company expects an increase in the state order for this promising type of ammunition," the report reads.
The RS-80 is an unguided aircraft rocket with a shaped-charge warhead. It is designed to destroy hostile armored, lightly-armored and non-armored combat equipment and enemy manpower.
RS-80 rockets can be used not only on aircraft, but also on ground-based platforms and assault boats.
State Joint-Stock Holding Company Artem is a manufacturer of air-to-air guided missiles, automated systems for the preparation and maintenance of air-to-air guided missiles, anti-tank guided missiles, as well as devices and equipment for aircraft.
op