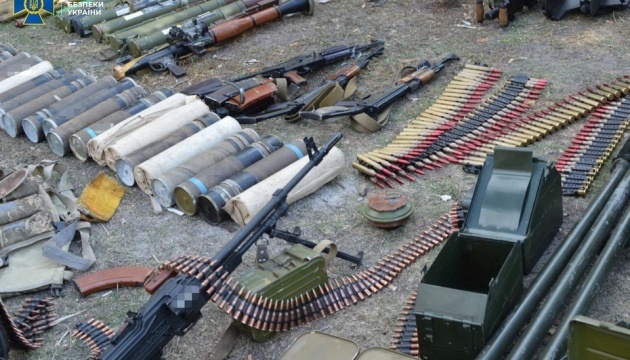 Over 100,000 munitions seized from occupiers' caches in Donbas
Since the beginning of 2020, Ukraine's Security Service officers have seized more than 137 kilograms of TNT, plastids and gunpowder, more than 40 firearms and nearly 100,000 munitions from the occupiers' caches in the Joint Forces Operation area in Donbas.
"In course of special operations, law enforcement officers detained members of three interregional organized groups engaged in the illegal sale of weapons, including to representatives of criminal circles. Thirteen defendants were served with the notice of charges. Two perpetrators were sentenced to different terms of imprisonment," the press center of the Security Service of Ukraine (SBU) reports.
In addition, SBU officers exposed three arms caches of a subversive group in Luhansk region. TNT, incendiaries, RGD and F1 grenades, a Kalashnikov assault rifle, a handgun, and a large number of ammunition rounds were seized.
In Donetsk region, law enforcement officers seized a TM-62M anti-tank mine, a hand-held anti-tank grenade launcher, five grenade launchers, ten F1 and RGD5 grenades, a detonator for mine taming device MVCh-62, nine UZRGM and UZRGM-2 incendiaries, and 600 5.45mm cartridges from a militant's cache.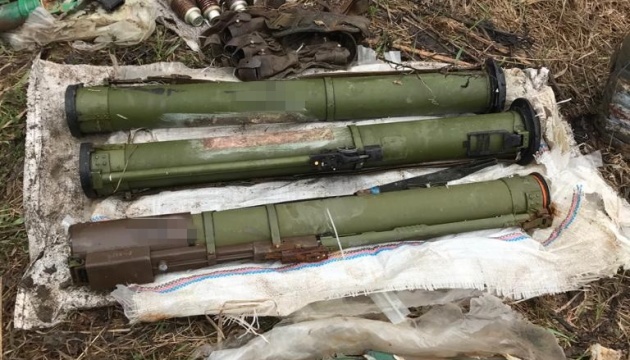 ol