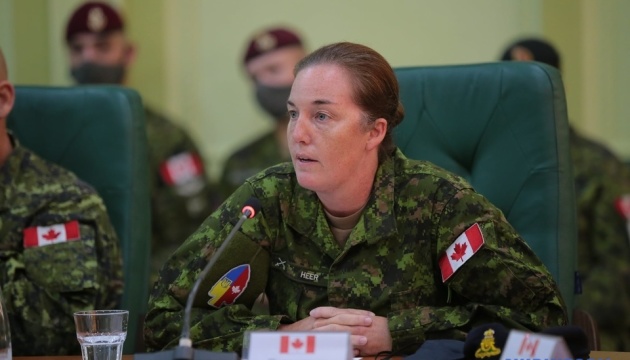 Lieutenant-Colonel Sarah Heer takes command of Operation UNIFIER in Ukraine
Lieutenant-Colonel Ryan Stimpson transferred command of Operation UNIFIER to Lieutenant-Colonel Sarah Heer.
The ceremony was held at the International Peacekeeping and Security Centre of the Hetman Petro Sahaidachnyi National Ground Forces Academy in Starychi, Lviv region, on October 5.
"Change of command ceremony observed the transition between Rotations 9 and 10 and the appointment of Joint Task Force – Ukraine's first female commanding officer, LCol Heer," the Canadian Armed Forces in Ukraine posted on Facebook.
LCol Heer will have command over approximately 200 Canadian Armed Forces members as they complete modernization, capability and capacity building with the Security Forces of Ukraine. Op UNIFIER's initiatives are one component of Canada's whole-of-government approach in support of Ukraine's security, sovereignty and aspirations to achieve NATO interoperability.
The change of command ceremony was attended by Ambassador of Canada to Ukraine Larisa Galadza, Ambassador of Sweden to Ukraine Tobias Thyberg, Head of the Lviv Regional State Administration Maksym Kozytsky, other foreign diplomats and officials.
"We are sincerely grateful to Lieutenant-Colonel Ryan Stimpson, all servicepersons of the previous rotation for their support and cooperation. We wish you and your team a safe return home, further success in military activities, the well-being of your families, and we wish your country prosperity," said Lieutenant Pavlo Tkachuk, Director of the Hetman Petro Sahaidachnyi National Ground Forces Academy, the press service of the Ministry of Defence of Ukraine informs.
Since the start of the Operation UNFIER in September 2015, nearly 22,000 Security Forces of Ukraine members have received training via approximately 460 course serials.
On March 18, 2019, the Government of Canada announced the extension of Op UNIFIER until the end of March 2022.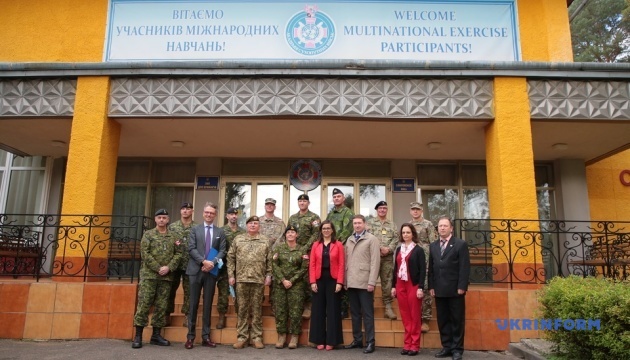 ol