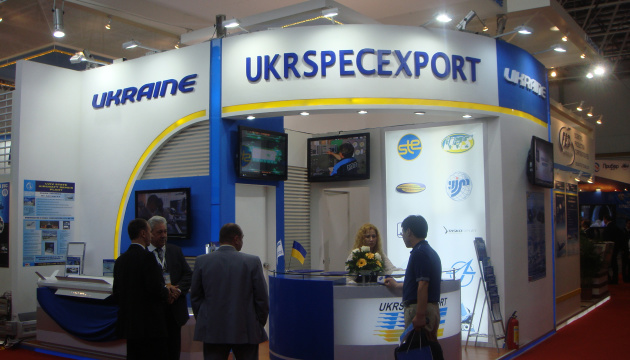 Ukrspecexport fulfills two contracts for law enforcement agency, army
Ukraine's state arms exporter Ukrspecexport, part of the state defense company Ukroboronprom, has completed the fulfillment of contracts within the state defense order and supplied military products to a law enforcement agency and the Ukrainian Armed Forces, Ukroboronprom's press service has reported, with reference to Ukrspecexport Director General Vadym Nozdria.
"Recently, as part of the state defense order, Ukrspecexport delivered important military products from a NATO member state to a Ukrainian law enforcement agency. We also supplied our troops with high-precision guided munitions from Europe and continue to supply products to a Ukrainian special service. Therefore, contracts as part of the state defense order are being fulfilled on time and in full, although the economic conditions for this are not the best at the moment," the press service quoted Nozdria as saying.
According to the report, products are supplied amid difficult conditions during the global coronavirus pandemic and lockdown restrictions, and the closure of borders has significantly complicated foreign economic relations and affected the export of Ukrainian weapons and military hardware, Ukrspecexport said.
At the same time, Ukroboronprom's exporters continue to fulfill their obligations under foreign contracts on time, and the coronavirus has not become an obstacle to the fulfillment of the state defense order by Ukroboronprom's enterprises. Nozdria said that in these new circumstances the company has found opportunities and tools to work successfully with international partners to strengthen the country's defense capabilities, just as it did before the pandemic.
op