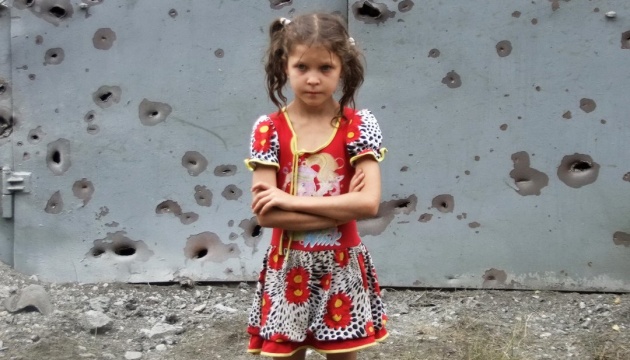 Over 240 children killed, about 500 injured in Donbas since start of Russian aggression
More than 240 children have been killed, 56 have gone missing, about 500 children have been wounded and injured in the territory of Donetsk and Luhansk regions as a result of military aggression of the Russian Federation since 2014.
"The International Day of Innocent Children Victims of Aggression is observed on June 4. This date was set by the UN in 1983, but every year up to now it continues to be filled with growing bitterness and sadness, pain, and children's tears. In the present-day world, more than 230 million children live in conflict-affected areas. In 2014, Ukraine joined this list owing to Russian armed aggression in Donbas. Since the beginning of Russia's attack on Ukraine in Donetsk and Luhansk regions, more than 240 children have been killed, another 56 have gone missing, and from 167 to more than 500 children, according to various sources, have been wounded and injured," press service of the Command of the Land Forces of the Armed Forces of Ukraine posted on Facebook.
As noted, from 10 to 15 thousand children live in the so-called "grey zone". According to NGOs, the number of displaced children from Crimea and Donbas has exceeded 170,000 persons, and more than 2,000 orphans have left in the occupied territories.
The press service stresses that the growth of these horrible statistics has not stopped even after the end of the active phase of the armed confrontation as children are injured due to careless handling and accidents with explosives. "According to UNICEF, ten children have been victims of shelling in eastern Ukraine since the beginning of 2020. In the first week of May alone, six cases were reported. This is twice as much as in the same period last year," the press service said.
According to the report of the UNICEF Office in Ukraine released in October 2019, more than 200,000 children live in a 20-kilometer zone on both sides of the contact line which is heavily contaminated with mines and other explosive remnants of war (ERW). Since 2014, at least 38 children have been killed and at least 128 children have been injured by mines, ammunition, and other ERW.
ol