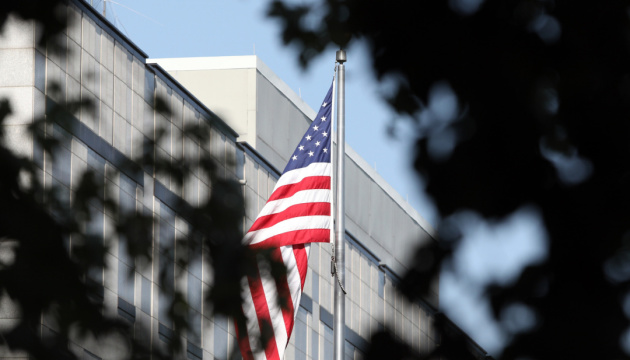 U.S. Embassy concerned about detention by Russians of Ukrainian serviceman
The U.S. Embassy in Ukraine has expressed concern over reports that Russians have detained a Ukrainian serviceman on sovereign Ukrainian territory.
The embassy said this in a post on its Facebook page.
"We are disturbed by recent media reports that a member of the Ukrainian military was detained by Russian forces on sovereign Ukrainian territory. Russia must cease its unlawful occupation of Crimea and halt its aggression in the Donbas. Crimea is Ukraine," the post reads.
The Military Law Enforcement Service of the Ukrainian Armed Forces reported earlier that on May 30, at about 05:00, a Ukrainian serviceman of the 95th Air Assault Brigade, Yevhen Dobrynsky, disappeared at the administrative border of Russian-annexed Crimea with Kherson region near Chonhar.
The Security Service of Ukraine (SBU) documented the illegal detention of a junior sergeant of the State Border Guard Service of Ukraine by representatives of the Russian Federal Security Service at the administrative border with the occupied Crimea. The SBU said that Russian special services had tortured the Ukrainian border guard.
On June 2, Russia's FSB said that Ukrainian serviceman Yevhen Dobrynsky had "tried to" cross the administrative border between Crimea and Kherson region and that criminal proceedings had been opened against him in this regard.
op