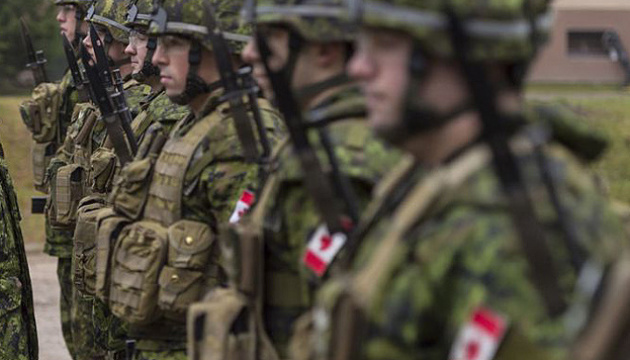 Canada to significantly reduce Operation UNIFIER personnel in Ukraine
Canada will reduce the number of Operation UNIFIER personnel sent to Ukraine due to the current COVID-19 pandemic situation.
"In light of the current COVID-19 pandemic situation both at home and abroad, and the suspension of non-critical activities on CAF deployed operations, there will be a reduction in the number of personnel departing in early April on Op UNIFIER. The need for additional personnel to deploy into theatre will be reassessed as the situation evolves," reads the press release published on the website of the Government of Canada.
As noted, approximately 60 members will relieve the current rotation of personnel following the completion of their 6-month deployment.
The Government underscored that the Canadian military personnel "will maintain essential and mission-critical activities with our allied, partner and host nations, and maintain coordination and planning activities for future training and exercises."
"Every measure will be taken to ensure the health and safety of CAF deploying personnel to Ukraine, as we are currently doing so with deployed CAF members under Op UNIFIER," the statement reads.
Currently, all training activities of the Canadian Armed Forces in Ukraine have been suspended due to the spread of COVID-19.
Canada sends a group of about 200 CAF members to Ukraine every six months. As of March 1, 2020, more than 17,310 Security Forces of Ukraine (SFU) candidates have participated in the training provided via 403 course serials spanning all lines of effort since the start of the mission in September 2015. This number includes members of the National Guard of Ukraine (NGU). To date, the CAF has provided training to 1,129 members of the NGU.
оl