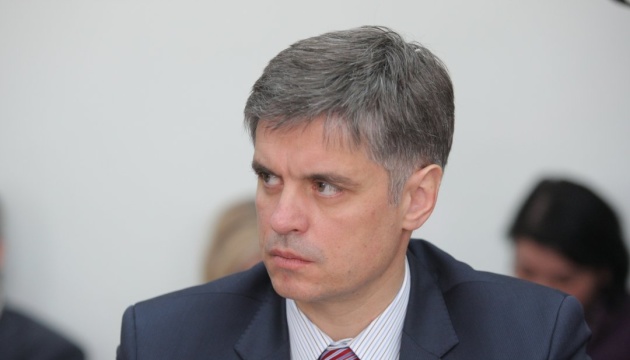 Foreign minister Prystaiko: Deployment of peacekeepers in Donbas to be considered if Minsk agreements fail
Ukrainian Foreign Minister Vadym Prystaiko has stated that the deployment of a peacekeeping mission in Donbas could be one of the next steps if the situation is not settled through the Minsk agreements.
"This is our proposal: to try to settle our situation on the basis of the concluded Minsk agreements. If we do not succeed and stumble into a complete reluctance to move on, one of the next steps will be a peacekeeping mission," the minister said at a joint meeting of the parliamentary committees on Ukraine's integration into the EU and on foreign policy, Ukrinform correspondent reports.
At the same time, he recalled that peacekeeping missions rarely led to some solutions. According to the minister, such missions "mostly led to freezing of conflicts, often for decades."
ol