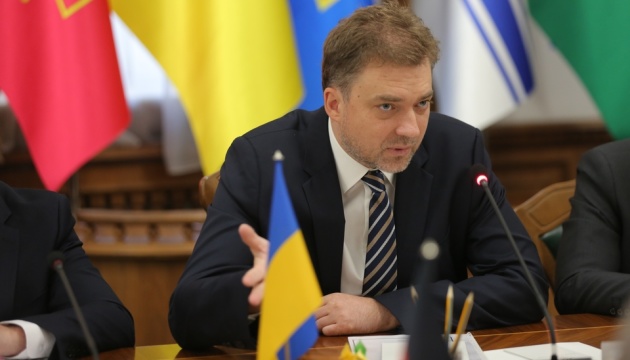 Ukrainian defense minister names priorities of military policy
European and Euro-Atlantic integration will remain strategic national priorities for Ukraine, and the state's military policy will also be based on these principles, Ukrainian Defense Minister Andriy Zahorodniuk has said.
He said this at a meeting with high-level strategic advisers of the reform committee of the Ukrainian Defense Ministry and the Ukrainian Armed Forces, the ministry's press service reported.
"I constantly meet with the president of Ukraine. I have recently also met with the prime minister. We discussed the necessary steps to strengthen our Armed Forces. In addition, we have the full support of the parliament, which is now ready to support our initiatives at the legislative level. Ukraine's national priorities remain unchanged - European and Euro-Atlantic integration. The military policy of the state will be based on these basic principles as well," the press service quoted Zahorodniuk as saying.
He stressed that a new government has been formed in Ukraine, which gives the opportunity to initiate a decisive modernization of the state and intensify transformation processes in the defense sphere. The minister informed a foreign delegation on the areas of further reform of the Defense Ministry and emphasized major priorities that will serve as the basis for making managerial decisions.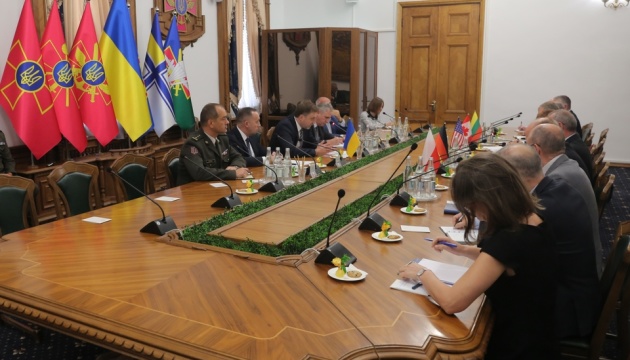 "My key priority is the military, the value of their lives and respect for each of them, regardless of their ranks and positions. The next priority is NATO standards, their introduction in all areas of activity of the Ukrainian military. And the third [priority] is absolute, zero tolerance for corruption in the army," Zahorodniuk said.
Foreign advisers, in turn, noted significant progress in the reform of the Ukrainian Armed Forces since 2014 and reaffirmed their willingness to cooperate further to strengthen Ukraine's defense capability, the press service said.