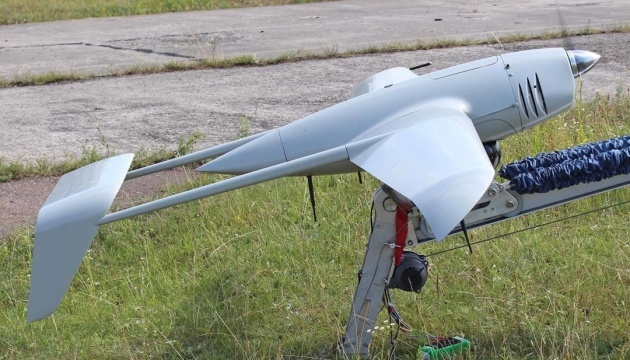 Ukrainian Armed Forces to get high-speed unmanned aerial vehicles
Skaeton Aviation Production Company will supply the ACS-3 unmanned aerial vehicles of its own development and production to the Ukrainian Air Force.
The director of the company, Mykola Toptun, said this at a press conference at Ukrinform on Wednesday, June 19.
"The new unmanned system was ordered by the Ukrainian Armed Forces under the state defense order. It was developed for three years and tested in 2016-2018. The system will be transferred in July - much earlier than planned," Toptun said.
He noted that, given its technical capabilities, the ACS-3 tactical unmanned system would provide the Ukrainian military with an opportunity to conduct intelligence on a qualitatively different level.
During a single flight, an unmanned aerial vehicle weighing 21 kilograms is capable of covering a distance of 2,500 kilometers. It can stay in the air for up to 24 hours. Its cruising speed is 120 kph, and maximum speed is 160 kph.
op