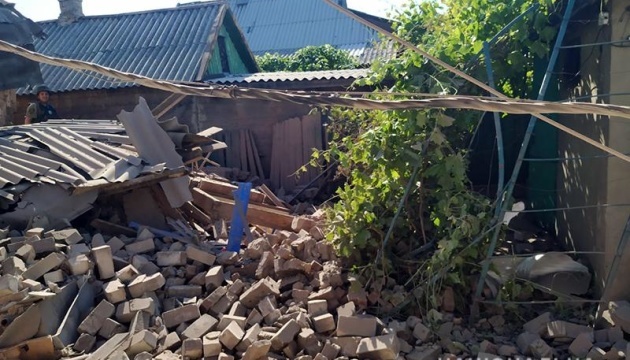 Shelling of Marinka in Donbas: four injured, including a child. Photos
Four people were injured, including a 9-year-old child, as a result of shelling of Marinka town in Donetsk region by Russian occupation forces.
"As a result of the shelling of Marinka, four citizens were injured, including a 9-year-old child. Mortar shelling began today, at about 5:00 in the morning," the Marinka police station in Donetsk region reported on June 14.
The damage to three houses and household premises is documented. A whole family residing in the Shevchenko Street sustained injuries," reads the report.
As noted, the victims received injuries of varying severity. An 86-year-old man, a 57-year-old woman, a 30-year-old woman, and a 9-year-old child were hospitalized.
The law enforcement officers are working at the scene.
The criminal proceeding under Art. 258 (Terror Attack) was initiated over the incident.
ol