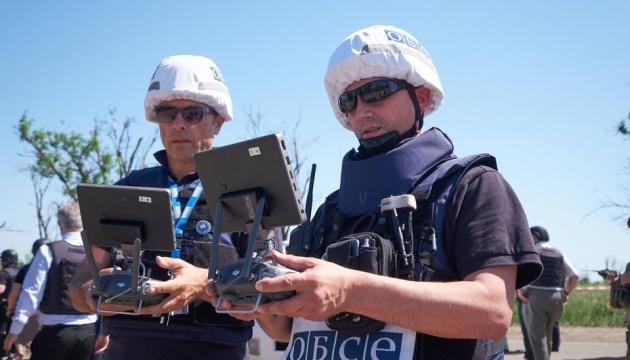 OSCE again spots Russian TORN electronic warfare system in Donbas
An OSCE SMM drone spotted Russia's TORN electronic warfare system near a residential building in the occupied village of Novohryhorivka.
The OSCE SMM informed this in a report, based on information received as of 19:30, June 10, 2019.
"On June 8, a SMM mini-UAV spotted again a TORN electronic warfare system on a truck (KamAZ) parked near a residential house in Novohryhorivka (61km north-east of Donetsk)," the report says.
In addition, the OSCE SMM recorded ACV near Kalynove (60km west of Luhansk); and five APCs (three MT-LB and two BTR-80), two anti-aircraft guns (a DShK, 12.7mm and a probable one) and two probable anti-aircraft gun positions in Boikivske, in a zone within which deployment of heavy armaments and military equipment is proscribed according to Point 5 of the Memorandum of 19 September 2014.
ish