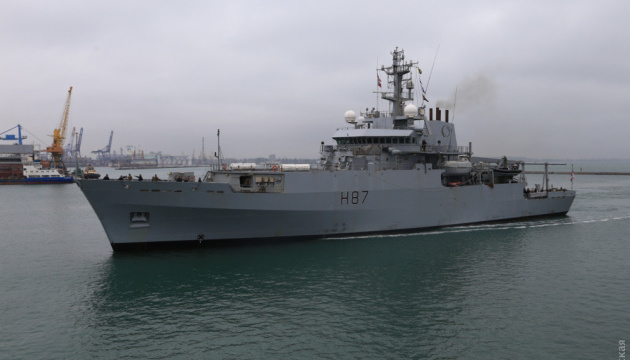 British survey ship HMS Echo arrives in Odesa
The British Royal Navy ship HMS Echo has arrived in the Odesa seaport on a three-day friendly visit. A team of military seamen will take part in a joint exercise in the Black Sea together with the ships of the Ukrainian Navy, according to an Ukrinform correspondent.
"On Monday, at about 10:00, the British Royal Navy's survey ship HMS Echo (H87) moored near the berth of the Odesa port. Joint exercises of British and Ukrainian warships in the open sea will be held as part of the visit. The program also includes an excursion on board the survey ship Echo for Odesa cadets and lyceum students and a football match between Ukrainian and British sailors," the port administration said.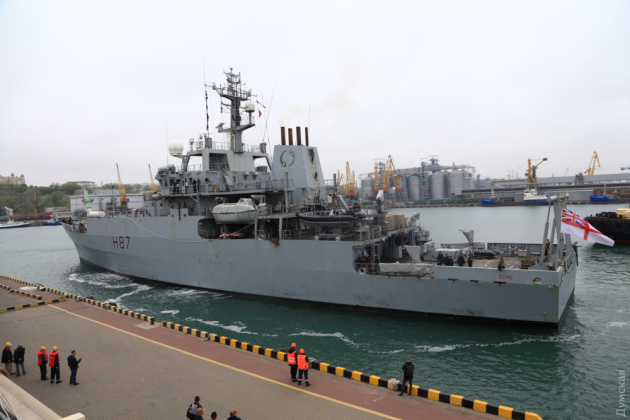 It is worth noting that this is already the second visit by a NATO ship led by Commander Matthew Warren, HMS Echo's Commanding Officer, to Ukraine after the events in the Kerch Strait when the Russian Black Sea Fleet committed an armed attack on Ukrainian seamen.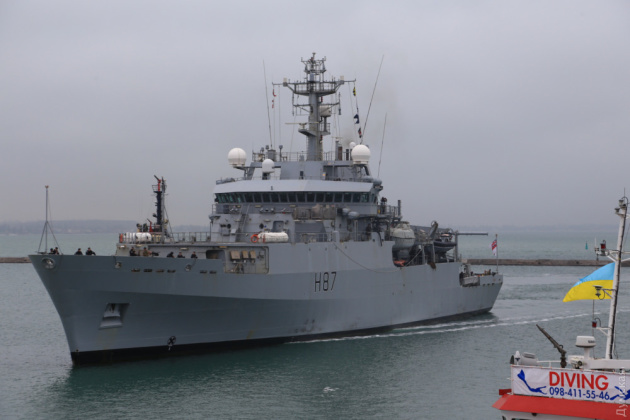 The ship HMS Echo visited Odesa last December in accordance with agreements reached between Ukraine's Defense Minister Stepan Poltorak and Britain's Secretary of State for Defense Gavin Williamson. The British ship was sent to the shores of Ukraine as part of "support to ensuring freedom of navigation in the region."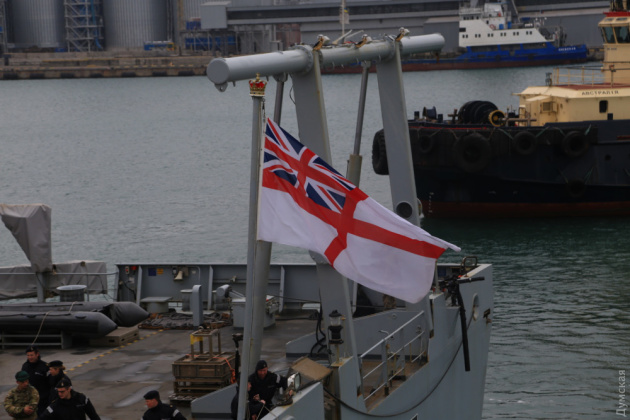 op