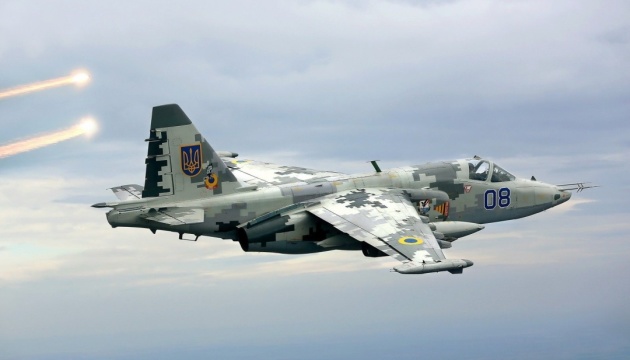 Ukrainian attack aircraft fly over Sea of Azov
Military pilots, sailors from the Ukrainian Navy and the State Border Guard Service from the Joint Forces have conducted exercises in the waters of the Sea of Azov, the press service of the Ukrainian Defense Ministry has said.
"According to the order of Joint Forces Commander Lieutenant-General Serhiy Nayev, the checks (exercises) of another group of attack aircraft supporting actions at sea of the ships of the Ukrainian Navy and the Ukrainian State Border Guard Service, which are operating in the Joint Forces and patrolling the waters of the Sea of Azov within the JFO area, have been conducted," the statement reads.
It notes that during the drills, the pilots worked out a practical task of homing in on naval targets of the enemy from Ukrainian ships that were on duty in the Sea of Azov. The response with the approach on the enemy's naval target was carried out at a specified time, the Defense Ministry said.