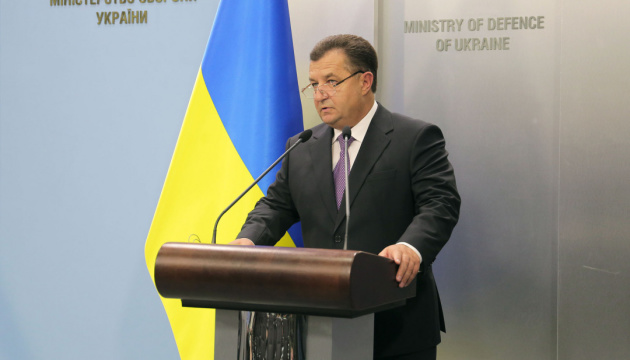 Defense Minister Poltorak: Ukraine won't give up its right to pass through Kerch Strait
Russia tried to provoke Ukraine into returning fire during the attack in the Kerch Strait to start overt aggression.
"One of the tasks that Russia set itself when organizing a provocation in the Kerch Strait was to provoke us into returning the fire and use this opportunity to start overt aggression against Ukraine. The second goal was to make us give up passing the Kerch Strait to the Sea of Azov so that they [Russians] could actually annex the Sea of Azov. Of course, we will never agree to such a step. We will not give away our territory," Ukrainian Defense Minister Stepan Poltorak said on the air of 112 Ukraine TV channel, the press service of the Defense Ministry reports.
The minister once again stressed that Ukraine would not give up its legal right to pass through the Kerch Strait in accordance with all international obligations under the Law of the Sea and the international treaties.
On November 25, 2018, Russian border ships fired on and seized in the Kerch Strait three Ukrainian vessels that were moving from the port of Odesa to the port of Mariupol. A total of 24 Ukrainian sailors were captured.