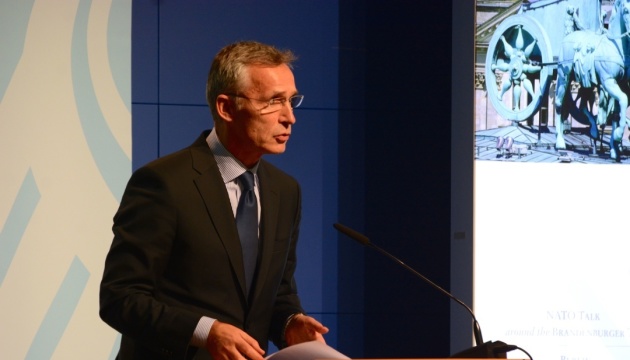 Stoltenberg: NATO builds up its presence in the Black Sea
NATO has built up the presence of its forces in the Black Sea.
NATO Secretary General Jens Stoltenberg made such a statement at a press conference ahead of the meetings of NATO ministers of foreign affairs, which is scheduled to begin in Brussels on December 4, an Ukrinform correspondent reports.
"NATO has built up its military presence in the Black Sea region. We also have greater naval presence. Last year, the number of NATO warships in the Black Sea increased from 80 to 120. We have three allies in the region - Turkey, Romania and Bulgaria - which have their own naval capabilities. NATO patrols the airspace over the Black Sea region, and we have a new multinational brigade in Romania. Now we have more surveillance and reconnaissance assets in this region," Stoltenberg said.
He noted that the Allies would continue to closely monitor the situation in the Azov region and called on Russia to release the Ukrainian ships and their crews.
"We provide powerful political and practical support to Ukraine. Since the illegal annexation of Crimea, we have provided such support in various forms: helped to modernize the armed forces, improve the command structures, strengthen cyber security. Moreover, several allies provide such assistance on a bilateral basis by training Ukrainian military personnel. We will continue to provide such practical assistance and support the territorial integrity and sovereignty of Ukraine," the NATO Secretary General stressed.
ol