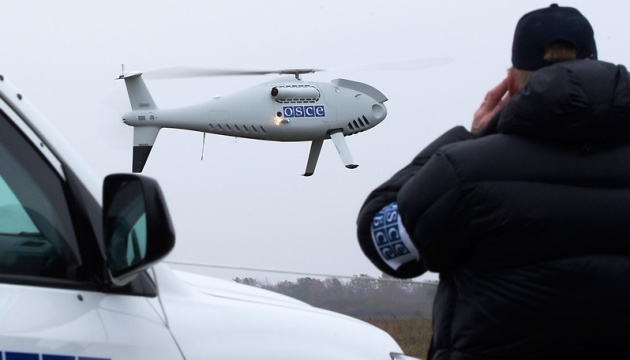 Berlin, Paris blame Moscow for downing of OSCE drone over eastern Ukraine
Germany and France as members of the "Normandy format" strongly condemned the downing of a drone operated by the OSCE monitors over separatist-controlled eastern Ukraine, and blamed Moscow and the separatists it backs for the incident.
This was stated in a joint statement by two countries at the OSCE Permanent Council on November 1, Reuters reported.
"Berlin and Paris said the long-range drone had been shot down early in the morning of October 27 near the Russian-Ukrainian border over territory controlled by the Moscow-backed separatists," the statement reads.
"The information gathered by the Monitoring Mission suggests that the Russian Federation and the separatists it supports are responsible for the drone's downing," they wrote in a statement.
Russia is also a member of the OSCE. Together with Ukraine, all four countries are part of the so-called Normandy process, aimed at settling the conflict that has flared in eastern Ukraine since the separatists rose up in 2014.