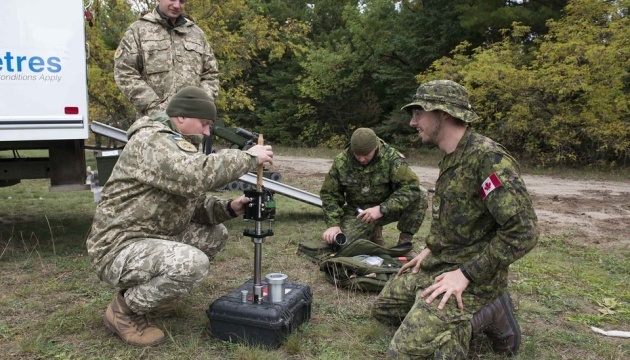 Ukrainian deminers win at Ardent Defender 2018 exercise in Canada. Photos
The personnel of the Mine Clearance Center at the Main Directorate for Operational Support of the Armed Forces of Ukraine became the winners of the Ardent Defender 2018 exercise in Canada.
"The goal of the international exercise was to practice the full-cycle response to explosive threat in combined, interdepartmental, multinational and social environment, focusing on effective control at the operational and tactical levels and minimizing the explosive threat in the context of peacekeeping operations," the press center of the Defence Ministry of Ukraine reports.
According to Colonel Volodymyr Rodikov, the chief of the Mine Clearance Center, besides a large number of participants in the event, who shared their mine clearance experience for three weeks, the Ardent Defender exercise was useful as it offered detailed, realistic and comprehensive training in all the aspects of countering explosive threats.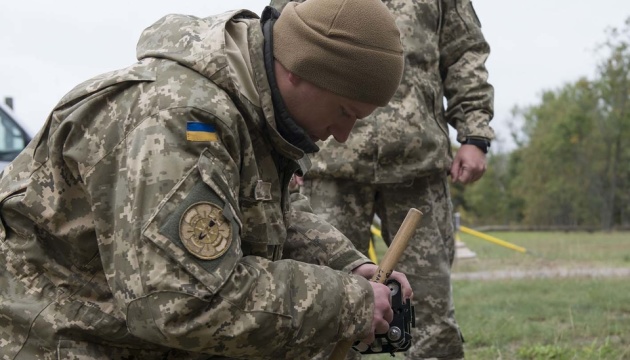 Based on the competition results, the Ukrainian deminers were declared the winners by a collective decision of the judges, the Defence Ministry reports.
Exercise Ardent Defender staged two counter-explosive threat scenarios in Meaford, Ontario, as police and military personnel from a number of organizations tested their skills in dealing with explosive threats. Twenty-five nations were represented at the exercise 
ol