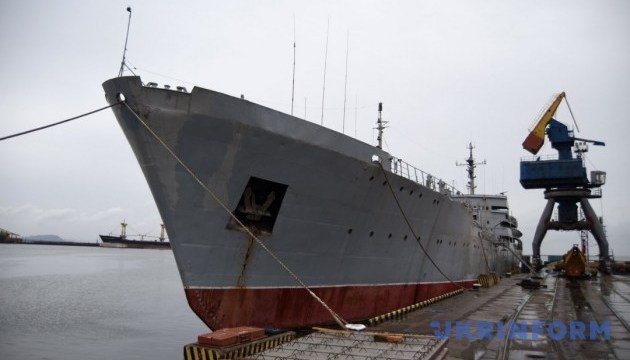 Donbas, Korets entered Azov Sea to secure freedom of navigation - Kiriakidi
Ukrainian Navy vessels Donbas and Korets entered the Sea of Azov to counteract Russia's provocative actions there, according to Maksym Kiriakidi, deputy commander of the Ukrainian Navy.
He told this in an exclusive commentary to Ukrinform's correspondent aboard the Donbas search and rescue ship in Mariupol, where it is currently docked.
"The vessels were deployed to secure Ukraine's sovereign rights of use of the Azov Sea and the Kerch Strait. They will secure the freedom of navigation in the Azov Sea," he said.
Kiriakidi added that the Ukrainian Navy is essential off Ukraine's coast in the Sea of Azov to defend ports and the state's economic interests.
"Locals were very happy [to see us arriving], especially the Ukrainian Sea Ports Authority, the ports themselves, the city council. They were waiting for the Ukrainian Navy to arrive here. They hope we will make Russians restrain from their provocative activities in the Azov Sea. People then won't lose jobs, and the state won't lose money due to provocative actions of the Russian Federation," Kiriakidi said.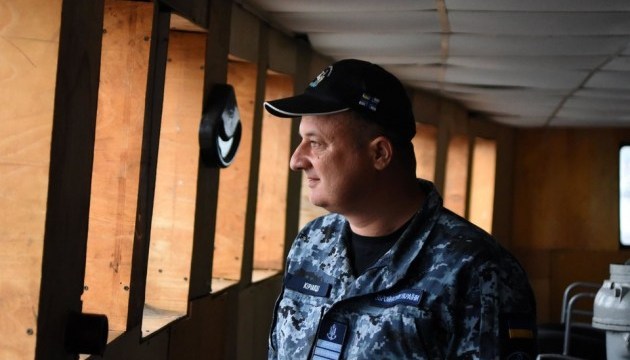 "It will serve as a support vessel, as well as a command vessel for our boats in the sea. It will coordinate the actions of our forces. It will fulfill tasks on securing the independence of our state," the deputy commander added.
Ukrainian Navy vessels Donbas and Korets entered the Azov Sea through the Kerch Strait on September 23 despite numerous obstacles and provocative actions of the Russian Navy. Their transfer from Odesa around Russian-occupied Crimea and under the Kerch Strait Bridge has come as a total surprise for the Russian commandment, which panicked and showed their unpreparedness to it. The operation has been planned and conducted under Ukraine's General Staff command to fulfill an order by Ukraine's president.
Ukraine boosts its grouping to fulfill the decision of the National Security and Defense Council of Ukraine on improving Ukrainian naval presence in the Azov Sea.