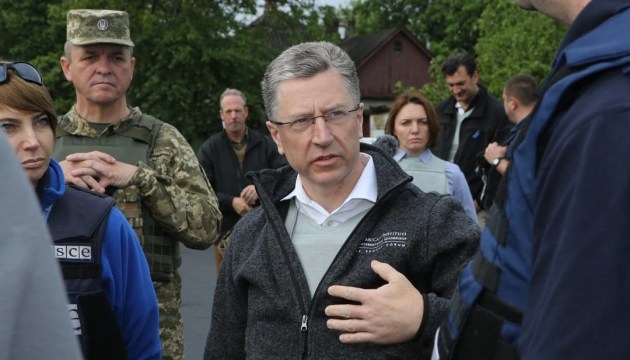 Volker: We have information on size of Russian army in Donbas
The United States has the information on size, organization and command of regular Russian troops in Donbas.
"We have information about the commanders, the chain of command, the types of troops, their funding, the size of regular Russian troops, the number of specialized units," U.S. Special Representative for Ukraine Negotiations Kurt Volker said in an interview with the Echo of Moscow Russian radio station.
Volker also noted that, apart from the regular troops, Russia actively involved contracted soldiers in the hybrid war against Ukraine. At the same time, the army units of the occupational troops operate under the direct command of the officers of the Armed Forces of the Russian Federation.
"Direct Russian command and control is being exercised through a chain of command including regular troops, regular officers, but the bulk is the contracted soldiers whom Russia pays money," he said.
ol