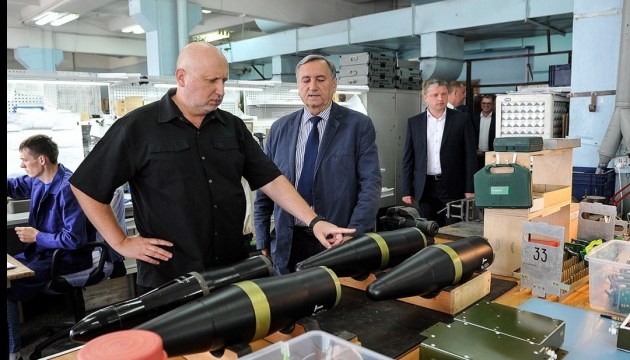 Luch missiles can destroy well-protected armored vehicles - Turchynov
Missiles produced at the state-owned Luch Design Bureau can hit the enemy's armored vehicles with high accuracy, overcoming modern systems of protection and counteraction.
Secretary of the National Security and Defense Council of Ukraine (NSDC) Oleksandr Turchynov said this during his visit to the enterprise where he got acquainted with new developments and technology for the production of the most advanced missile weapons, the NSDC's press service told Ukrinform on Tuesday.
According to Turchynov, the Luch Design Bureau has become Ukraine's leading developer of a wide range of modern missile systems.
"Powerful and reliable anti-tank missile systems Skif, Stugna, Corsar, Sarmat, Baryer and others are known in Ukraine and far beyond its borders," he said, adding that the specified missile systems "effectively destroy enemy targets at the frontline and enjoy deserved respect and demand in foreign arms markets."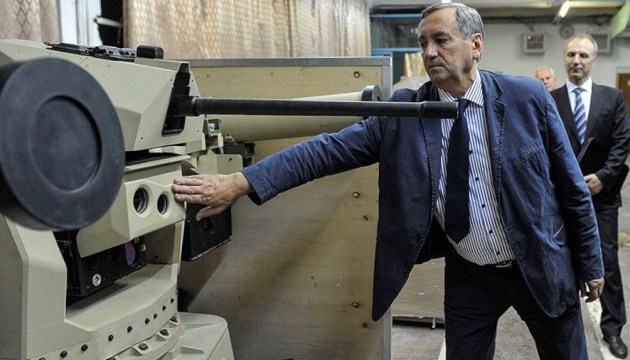 Turchynov inspected in the enterprise's shops the technological lines ensuring the production of the new powerful Ukrainian Vilkha missile system, as well as a new Ukrainian cruise missile Neptune.
"It is crucial for us that Luch missiles are not only not inferior to, but also even better in terms of their combat capabilities than similar Russian-made weapons," he said, while presenting awards to the managers, leading designers and engineers of the bureau.
According to him, many missile systems were developed in the shortest time after the beginning of Russian military aggression in 2014. "Then the Ukrainian defense industry had the task of restoring the missile shield of our country, and it was fulfilled in the shortest time, first and foremost, through the efforts of the Luch Design Bureau," Turchynov said.
He also held a meeting with the leadership of the Ukroboronprom State Concern and the Luch Design Bureau during which they discussed new tasks to implement the national missile program approved by the NSDC. In particular, they discussed new developments of launch rocket systems, anti-aircraft missile systems and other priority tasks needed for reliable protection of the country.
op