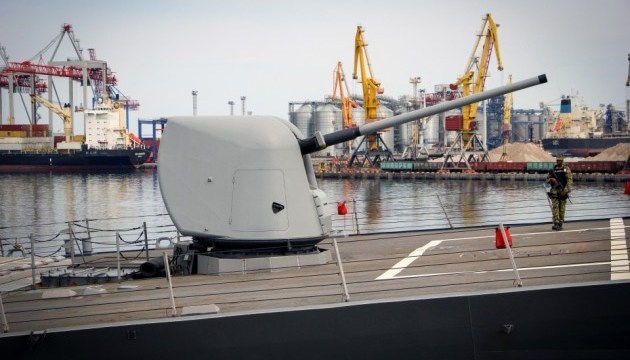 NATO troops arrive for Sea Breeze 2018
Servicemen from 19 NATO member countries and members of the NATO Partnership for Peace program will participate in multinational exercises Sea Breeze 2018.
Vice-Admiral Ihor Voronchenko, commander of the Ukrainian Navy, said this at the opening ceremony in Odesa.
"I want to say that we have successfully planned a series of events with a view to the deployment of ships and aviation groups that arrived to participate in the Sea Breeze 2018 exercises in Odesa and Mykolaiv regions and in the northwestern part of the Black Sea. We also took into account the fact that we have another, tenser situation in the basin of the Black and Azov Seas compared to the one that was a year ago," Voronchenko said.
He also added that "the Black and Azov Seas are not internal lakes of the Russian Federation, and they should not dictate the conditions to us."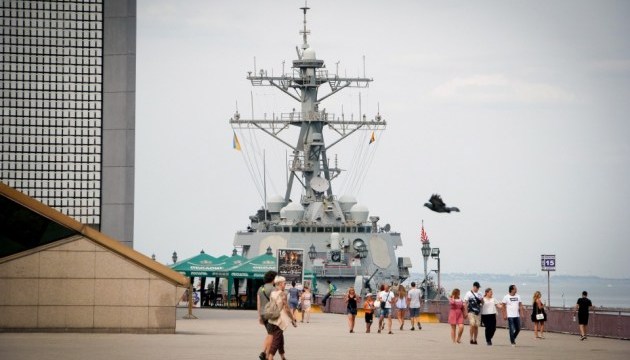 When asked by an Ukrinform correspondent about the planned key operations of the Sea Breeze 2018 exercises, the head of the exercise from the U.S., Captain 1st Rank Matthew Lehman, said that participants in one of the key maritime operations, according to the scenario, would have to provide reliable protection to a unit of special value.
The head of the exercise from Ukraine, Rear Admiral Oleksiy Neizhpapa, in turn, said that the participants in the exercises would work out actions in an unstable region and that officers would coordinate the actions of surface ships and divisions of the Marine Corps of Ukraine, the United States, Moldova and Georgia from USS Mount Whitney, the flagship ship of the U.S. Sixth Fleet.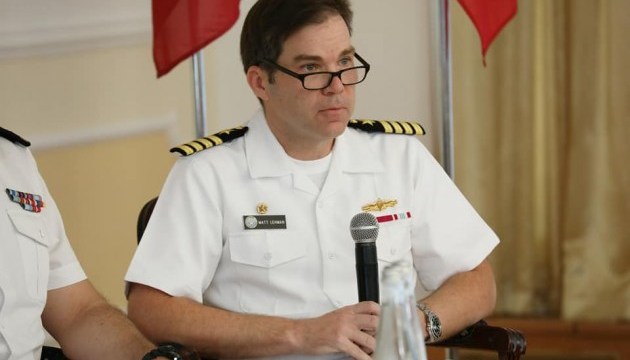 According to him, 29 subsurface ships and boats and an aviation group of 25 planes and helicopters will take part in the drills.
Lehman also expressed gratitude to the command of the Turkish Navy for sending a submarine to the exercises, which will play the role of the enemy of the joint naval forces and the aviation group.
op