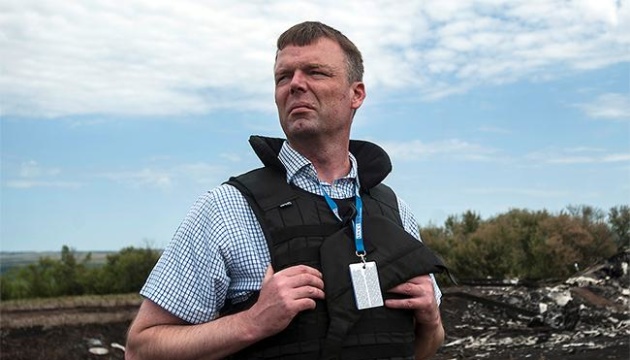 Hug sees no grounds as for now to further strengthening SMM's monitoring in Zakarpattia
Principal Deputy Chief Monitor of the OSCE Special Monitoring Mission to Ukraine Alexander Hug states that the situation in Zakarpattia region is generally calm and there is no need to strengthen the OSCE monitoring in this region.
Hug told this in an interview with 112.ua.
"The Mission has been intensively patrolling in Zakarpattia, and everything we have managed to record is published. The Ivano-Frankivsk monitoring team played a leading role in this work. According to the information obtained from this team, the general situation in the region is calm. If the situation in Zakarpattia changes, we will of course report on that. As for now, we do not see the need to increase the number of monitoring officers in our Ivano-Frankivsk monitoring team," Hug said.
He also notes that observers have established regular contacts with representatives of local authorities, civil society, journalists and local residents.
As reported, the issue of introduction of a permanent OSCE mission to Zakarpattia region was repeatedly raised by Budapest, arguing that Hungarians in Zakarpattia are threatened by Ukraine.
ish