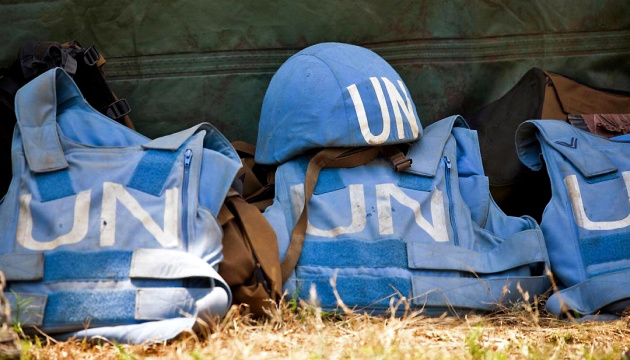 There can be up to 40,000 UN peacekeepers in Donbas - defense minister
The strength of a UN peacekeeping force in Donbas can range from 10,000 to 40,000, depending on the goals of maintaining or enforcing peace, Ukrainian Defense Minister Stepan Poltorak has said.
He said this in an interview with the BBC Ukrainian, which was published on the website of the Ukrainian Defense Ministry on Tuesday.
"In order to accurately calculate the number of peacekeepers we need, it is important to determine what task will be performed by the peacekeeping force. There may be two options - keeping peace and enforcing peace. If we talk about keeping peace, then, according to our calculations, the force can consist of 10,000 to 25,000. If we talk about enforcing peace, the figure can be 35,000-40,000," Poltorak said.
When asked whether the Defense Ministry has already developed a plan for cooperation between the Ukrainian Armed Forces and peacekeepers, he said that Ukraine has vast experience in this matter, as many officers, generals and servicemen participated in peacekeeping missions, starting with the Chief of the General Staff and finishing with the commanders of military units. "Therefore, we clearly understand how to interact with the force," the minister said.
According to him, more than 20,000 Ukrainian servicemen passed through peacekeeping missions, and now Ukrainian peacekeepers are fulfilling international obligations abroad. Poltorak noted that today he does not see the need to return them to Ukraine in the event of the deployment of a UN peacekeeping force in Donbas. "The servicemen who are in the east of Ukraine have enough experience. It's certainly bigger than that of peacekeepers," the minister said.
op