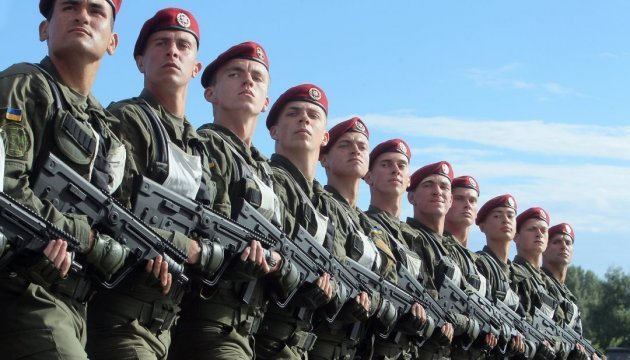 Ukrainian army climbs to 29th spot in Global Firepower ranking
The Ukrainian Armed Forces have climbed to 29th position in the ranking of the world's best armies, the 112 Ukraine television channel has reported, with reference to Global Firepower.
"Ukraine's Armed Forces have climbed one spot in the ranking of the Global Firepower ranking of the world's strongest armies and occupied 29th position. There are 136 countries in the ranking. The Ukrainian Armed Forces are now between Greece (28th) and the Czech Republic (30th)," the statement reads.
It notes that the world's top three armies have remained unchanged - the United States, Russia, and China. The Israeli army dropped this year to 16th place, Poland took 22th place, Belarus is 42nd, and Hungary is 57th. Bhutan is at the bottom of the table.
The ranking was compiled on the basis of a comprehensive study, which took into account over 55 factors. Countries with nuclear stockpiles and NATO allies received additional points.
op