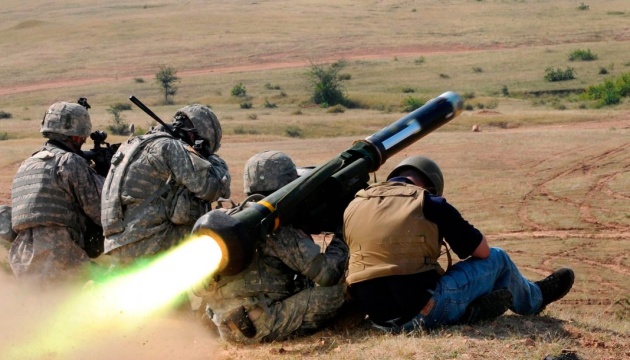 U.S. military aid to Ukraine should not be limited to Javelin missiles - American analyst
The U.S. military assistance to Ukraine should not be limited to the provision of Javelin anti-tank missiles.
Senior Fellow at the American Foreign Policy Council Dr. Stephen Blank wrote about this in his article for the Second Line of Defense.
"Although the U.S. announced late in 2017 that it would transfer Javelin anti-tank missiles to Ukraine; nobody should think that this transaction suffices or will terminate USA defense ties to Ukraine. This relationship is only beginning and in the interests of both parties needs to go further," the article reads.
According to the author of the article, there are no grounds for believing that merely sending Javelin missiles (which, in any case have yet to arrive) suffices to show resolve and convince Putin to withdraw.
The expert believes that Ukraine still has great need of radio-electronic and ISR capabilities to counter Russian UAVs, fire-control capabilities, and Russian ISR. Besides these capabilities for land and potentially aerial warfare we must also pay heed to Ukraine's naval needs.
Blank emphasizes that the West should not only sustain the reforms needed in Ukrainian defense and defense industrial structures as well as across the economy and government, but also give Ukraine the tools that it cannot produce on its own to counter the Russian threat and allow free people to defend themselves against aggression.
According to the expert, Ukraine's defense industry is quite capable and making considerable strides since 2014, but it is hardly able to match the technological level of Russia's EW and ISR capabilities for fire control.
He says that Ukraine could support NATO by providing vehicles, e.g. NATO can use Kyiv's fleet of transports to bring forces rapidly from Western and Central Europe to Poland, the Baltic States, or the Balkans against Russian threats.
"This move would benefit both NATO and its members as well as Kyiv and represent a very visible political sign to Moscow," Stephen Blank said.