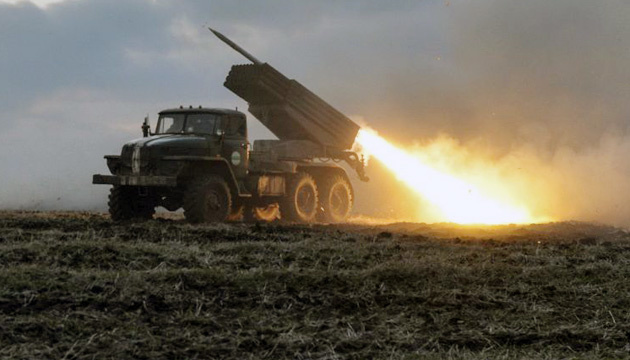 Bellingcat publishes interactive map of shelling attacks on Ukraine in summer of 2014
British investigative search network Bellingcat has published an interactive map of shelling attacks on the eastern part of Ukraine, which was conducted by Russia and Russian-controlled armed groups in the summer of 2014.
The map was published by Bellingcat investigators on their website.
"Using open source evidence, this report attempts to document the full scale of the Russian artillery attacks against Ukraine in summer 2014," the investigators said.
Border regions were analyzed during the work on the study, the search for attack sites or firing positions was done, and 2,254 potential relevant sites were identified and considered within the search area.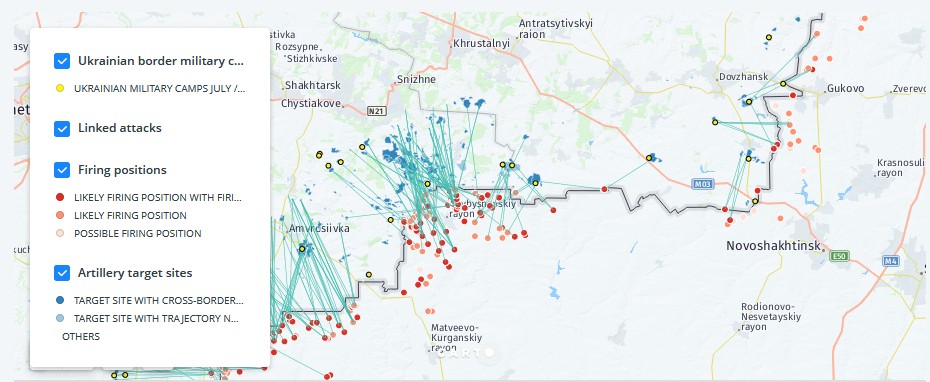 Investigators surveyed the area inside Ukraine within 22 km of the Ukrainian-Russian border in Donetsk and Luhansk regions. Inside Russia, the entire area of the Rostov region adjacent to the search area in Ukraine was surveyed.
Bellingcat notes that due to the frequency, spatial distribution, and scale of the artillery attacks described and shown on the map, it is impossible to consider these attacks merely as accidents or as the actions of rogue units.
"These attacks can only therefore be considered as acts of war of the Russian Federation against Ukraine," Bellingcat said.
The investigators concluded that in the summer of 2014, artillery units of the Russian Armed Forces had shelled Ukrainian territory at least 149 times.
op