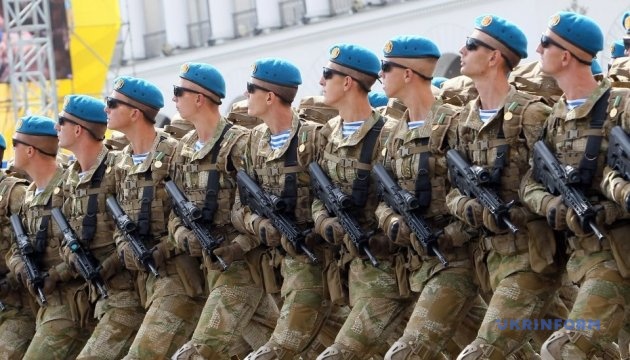 Diaspora congratulates Ukrainian military on Armed Forces Day
Ukrainian soldiers, who resist the aggressor in the eastern part of the country, protect the world from a foreign invader. They are Ukraine's finest sons and daughters and they deserve our admiration, respect and support.
This has been said in the appeal made by the Ukrainian Canadian Congress on the occasion of the Day of the Armed Forces of Ukraine.
"The thin line between liberty and oppression runs through eastern Ukraine – where the Ukrainian Armed Forces have fought a cruel and ruthless enemy to a standstill on the eastern front. The blue and yellow flag under which the Ukrainian Armed Forces fight is today the standard of Freedom," reads a statement.
The Ukrainian people have paid a high price for this Freedom. Since 2014, over 10,000 people have been killed and over 23,000 wounded.
"The people of Ukraine have answered the call to defend their country with valour and honour. For almost four years, Russia has waged a brutal war of aggression against Ukraine, seeking once again to subjugate the Ukrainian people to Moscow's tyranny. Ukraine fights against a Russian enemy that turns its artillery against civilians, buries its war dead in unmarked graves under cover of night and uses terror and torture as weapons of war," the UCC stressed.
ish