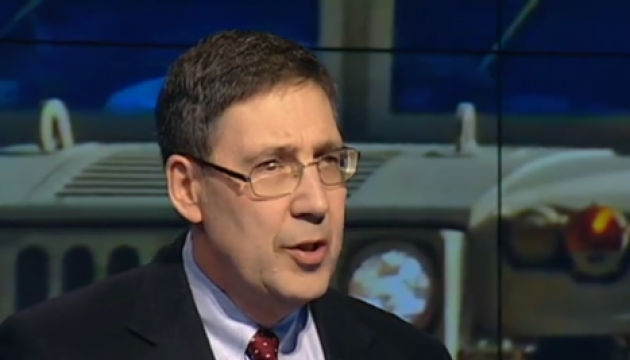 Giving Ukraine weapons to complicate Kremlin's advance - Herbst
If the United States provides Ukraine with the necessary defensive weapons, it will be able to reduce the odds of a dangerous confrontation with Russia, according to former U.S. Ambassador to Ukraine John Herbst.
"Providing defensive weapons to Ukraine will honor that commitment and raise the cost of the war for Moscow. Over time, that may help persuade the Kremlin to withdraw from the Donbas. Even if it does not, it will force Moscow to waste additional resources in Ukraine and make them think twice about challenging us in the Baltics, where our NATO commitments would compel us to respond more forcefully. Providing defensive weapons to Ukraine actually decreases the odds of a dangerous U.S.-Russian confrontation," he said in an article for the Atlantic Council.
In his opinion, giving Ukraine defensive weapons will also have other positive consequences for the United States, including the protection of international institutions.
"The United States has a vital interest in keeping the peace in Europe, and a vital interest in the strength and viability of NATO and the European Union. The Kremlin seeks to weaken both institutions and the ties binding the United States to Europe. The most cost efficient way to counter the Kremlin's revisionist policies is to increase the cost of its aggression in Ukraine. Thanks to Congress, we are raising the economic costs on Moscow through sanctions. But that is not sufficient," the ex-ambassador said.
According to him, the presence of modern anti-tank weapons in Ukraine will also help change public opinion in Russia, increasing the number of opponents to armed actions.
"Providing defensive arms to Ukraine - specifically Javelin missiles that destroy tanks - would make it harder for the Kremlin to conduct additional offensives because it would mean more Russian casualties," Herbst said.
The U.S. media reported last week that the Pentagon had issued an official recommendation to the White House regarding the need to transfer modern anti-tank weapons to Ukraine to help it fight Russian aggression.
op