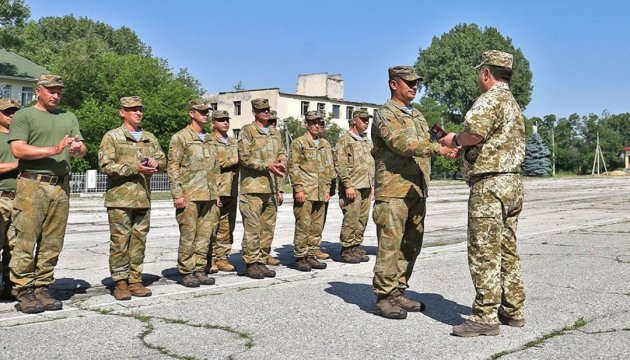 467 Ukrainian paratroopers killed in Donbas war
As many as 467 Ukrainian paratroopers have been killed during the time of Russian aggression in Donbas, the media liaisons office of the Ukrainian Armed Forces has reported.
"467 infantrymen have given their lives for Ukraine's freedom and independence. The heroic feats of paratroopers in Sloviansk and Krasny Lyman, on Savur Mohyla and Karachun, in Izvaryne, Debaltseve, Avdiyivka and many other cities in Donetsk and Luhansk regions will forever go into every Ukrainian heart as a symbol of stability and loyalty to military oath," reads the report.
According to the Defense Ministry, about 3,800 paratroopers were awarded state and departmental awards for their courage and heroism during combat missions. Twenty more were awarded the highest Hero of Ukraine rank, six of them posthumously.
"With the start of Russian aggression, the Airmobile Forces proved to be one of the most combat-capable components of the Armed Forces of Ukraine," Chief of the General Staff, Commander-in-Chief of the Armed Forces, Army General Viktor Muzhenko said at celebrations in Dnipropetrovsk region on the occasion of the Day of Airmobile Forces.
op