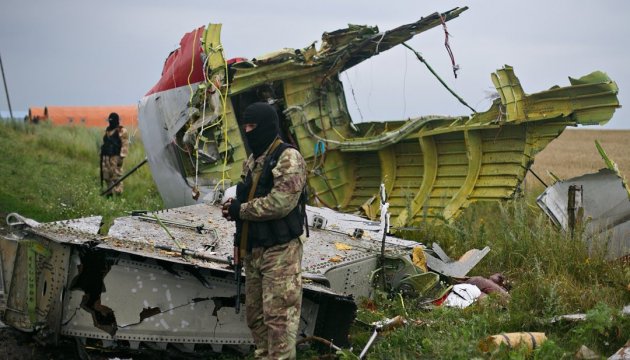 MH17 crash: Bellingcat names 'only credible' culprit
The experts of the Bellingcat Investigation Team have released a report summarizing all major open source evidence surrounding the downing of MH17, naming Buk 332 of the Russian Armed Forces to be the only credible candidate for the missile launcher that downed MH17.
The 73-page report, summarizing the circumstances that led to the downing of MH17 and information on the Buk missile launcher that downed the passenger plane was posted on the Bellingcat's website.
"The only credible candidate for the missile launcher that downed MH17 is Russian Buk 332, of the 53rd Anti-Aircraft Missile Brigade of the Armed Forces of the Russian Federation," the report reads.
The Bellingcat report recreates the following version of events. Between June 23-25, 2014, Russia's 53rd Anti-Aircraft Missile Brigade transported vehicles within Russia to positions close to the Russian border with Ukraine. This includes Buk 332, later photographed and filmed in Ukraine on July 17 and 18, 2014. On July 17, 2014, Buk 332 was in Ukraine, and arrived in Donetsk in the morning. From there it traveled eastwards through separatist-held territory, and eventually reached the town of Snizhne in the early afternoon. Buk 332 arrived at a field south of Snizhne and fired a missile that resulted in the destruction of flight MH17. Buk 332 was next filmed traveling east through the separatist-controlled city of Luhansk on the morning of July 18, 2014 missing one missile. Intercepted communications indicate that the missile launcher was taken into Russia shortly after this video was filmed, the report says.
ol