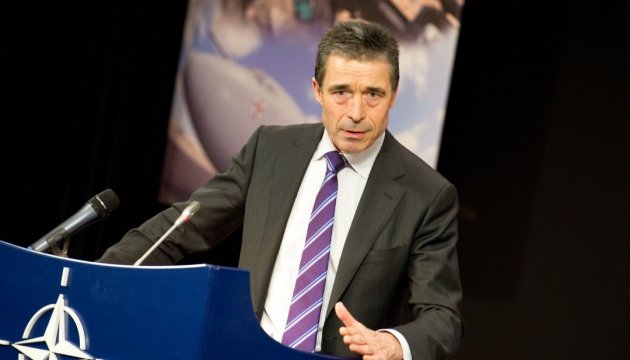 Rasmussen calls on US to provide Ukraine with lethal weapons
Former NATO Secretary General Anders Fogh Rasmussen, who is now a non-staff advisor to the President of Ukraine, has called on the United States of America to provide Ukraine with lethal weapons and to grant a Major Non NATO Ally status.
This is reported by Radio Liberty.
"We talked about Russia, where it is clear the United States continues to take a firm stance towards Moscow's aggression in Ukraine, and its ongoing efforts to destabilise western institutions – including NATO," Rasmussen posted on his Facebook page following the meeting with US Secretary of Defense James Mattis.
Rasmussen added that during the meeting with Mattis in Copenhagen he also asked for Washington to step up its support for Ukraine through the delivery of lethal weapons to act as a deterrent, and the granting of a Major Non NATO Ally (MNNA) status for Ukraine to underline Washington's commitment to the US-Ukraine security partnership.
ol