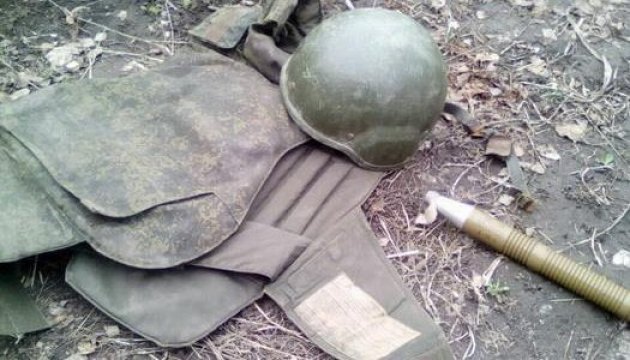 SBU finds more proofs of Russian army presence in Donbas. Photos
The Security Service of Ukraine (SBU) has documented new facts, which testify to the presence of servicemen of the Armed Forces of the Russian Federation in Donbas.
SBU has reported this on its Facebook page.
"During the combat mission, the reconnaissance group of the Ukrainian Armed Forces found near the village of Zaitseve in Donetsk region, a temporarily uncontrolled territory, a bulletproof vest, helmet and a Russian-manufactured rocket-propelled grenade warhead. It was established that those things belonged to a militant, who had been wounded during the armed clash. The wounded threw the means of protection away when fleeing the battlefield," the statement reads.
The SBU noted that the documented facts would be attached to the evidence of the Russian aggression against Ukraine.
ol