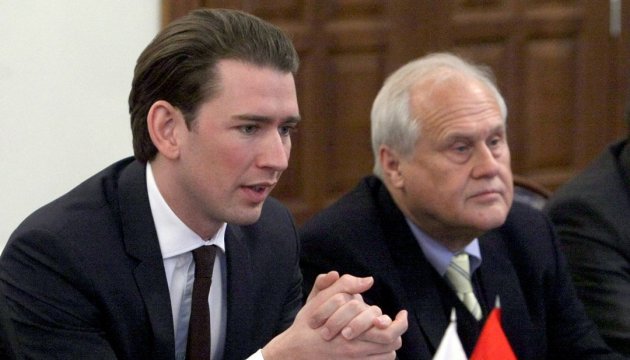 OSCE to increase number of SMM monitors in Ukraine
OSCE intends to increase the number of monitors as part of its Special Monitoring Mission to Ukraine, to strengthen its technical capacity, and to lengthen hours of patrolling along the contact line.
Austrian Foreign Minister, OSCE Chairman-in-Office Sebastian Kurz said this at the UN Security Council meeting, the UN press service reports.
"One of the key issues that we have to deal with in the OSCE is the crisis in and around Ukraine. The crisis has a number of aspects: the annexation of Crimea, the supply of weapons to Donbas, the role of the Russian Federation, the implementation of the Minsk agreements, and numerous acts of violence. All these issues are discussed in the OSCE on an ongoing basis," Kurz said.
"It is necessary to seek to improve the living conditions of the local population, especially along the contact line. In this regard, it is essential to ensure unfettered access of humanitarian organizations to the people in need of assistance," the OSCE Chairman-in-Office said.
ol