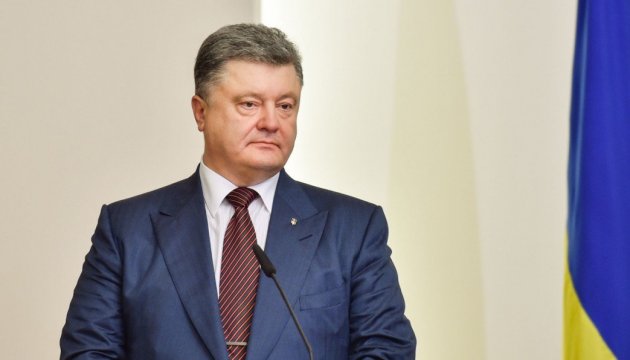 President Poroshenko: Ukraine is in urgent need of defensive weapons
Ukraine is in urgent need of defensive weapons to be able to defend itself against the aggressor which does not intend to implement the peace agreements.
President of Ukraine Petro Poroshenko said this in an interview with Bild German newspaper.
"You know that I am the president, who advocates peace, but now we are talking about the protection of our country and the people. To do this, we urgently need defensive weapons," he said.
The President expressed his belief that the United States and Europe are aware of this need.
"In Munich, I had a wonderful conversation with Vice President of the United States Mike Pence. We share the same values, and Pence is informed about the situation in eastern Ukraine in detail. He also knows the reasons for failures in the implementation of the Minsk agreement and that Russia is responsible for those failures. The fact that Russia now recognizes the passports of the occupied territories is another evidence of its influence. What other evidence do we need?" Poroshenko said.
ol