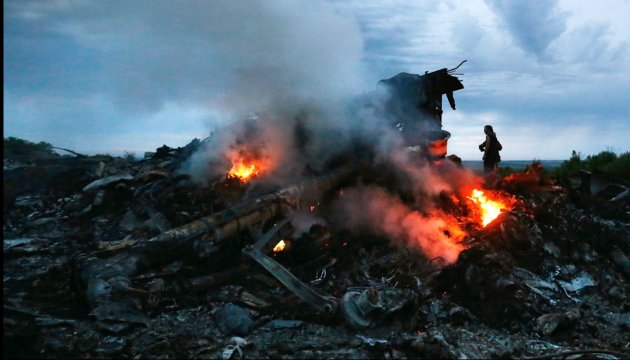 Bellingcat: Russian military command responsible for sending Buk system, which later downed MH17. Video
The command of the Russian military is responsible for sending a Buk missile system to the militant-controlled territory in Donbas, which was later used to down MH17 flight.
Founder of the Bellingcat international investigation group Eliot Higgins said this in an interview with Deutsche Welle.
"Ultimate responsibility for sending military equipment into Ukraine is the responsibility of the command of the Russian military. So, when a specific order came from is harder for us to know, but the joint investigation team has a large number of intercepted communications," he stressed.
Higgins added that "so maybe in them [in communications] we have a person, who requested the missile launcher and we can see who that request went to and then we can understand who they would have spoken to, to allow that [downing MH17 flight in Donetsk region in July 2014] happen."
ol