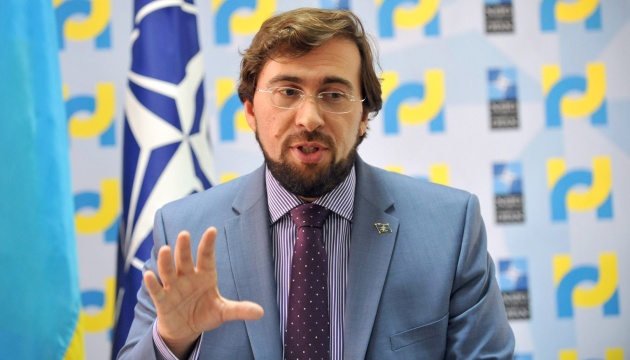 Head of NATO Liaison Office: Sovereign and stable Ukraine key element of Euro-Atlantic security
Sovereign and stable Ukraine is a key element of the Euro-Atlantic security, Head of the NATO Liaison Office in Ukraine, Alexander Vinnikov states.
"Independent, sovereign and stable Ukraine, which has transferred to the rule of law is a key element of the Euro-Atlantic security. We believe that this will be the best response to Russian aggression," Vinnikov said during the "NATO's support to Ukraine" press conference held at Ukrinform.
He noted that the comprehensive package of assistance includes not only military reforms but advisory assistance as well.
"The reform package is not just a military reform. It is a comprehensive response to the difficult situation on security issues. The events are aimed at two issues: support of reforms and advisory assistance. The NATO standards are not only technical standards. They also include certain values: human rights, implementation of reforms," the head of the NATO Liaison Office in Ukraine said.
Director of the NATO Information and Documentation Centre in Ukraine, Natalia Nemylivska added that the Alliance also helps Ukraine fighting the information war.
"Our goal is also to assist Ukraine in fighting with hybrid threats, particularly the information war," Nemylivska said.
She noted that the assistance in the field of strategic communications also remains an important direction.
"The strategic partnership aims at assisting Ukraine so that governmental communication can take place efficiently and on time. Among most important changes, which we've managed to achieve, is a change of mentality. There is a growing awareness that strategic communication is important. The second is a change of procedures. They are penetrating into political institutions," Nemylivska added.
iy