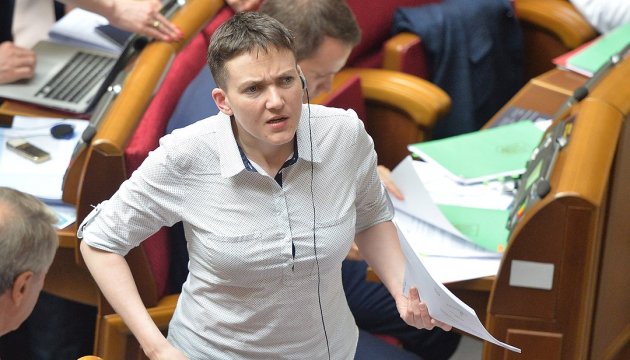 SBU advisor: MP Savchenko's idea to negotiate with rebels' leaders to release prisoners unacceptable
The Ukrainian State Security Service (SBU) has not supported an initiative of the Verkhovna Rada's lawmaker Nadiya Savchenko to start direct talks with the leaders of the so-called DPR and LPR Oleksandr Zakharchenko and Ihor Plotnytsky to release the prisoners, advisor to Chairman of the SBU Yury Tandit told TV 5 Channel.
"According to the Ukrainian legislation, both Plotnytsky and Zakharchenko are criminals. Zakharchenko was placed on the international wanted list back on July 31, 2014. He is suspected of planning terrorist attacks," he said.
Meanwhile, he hopes that MP Savchenko in one way or another will participate in the process of setting Ukrainian prisoners and political prisoners free.
tl