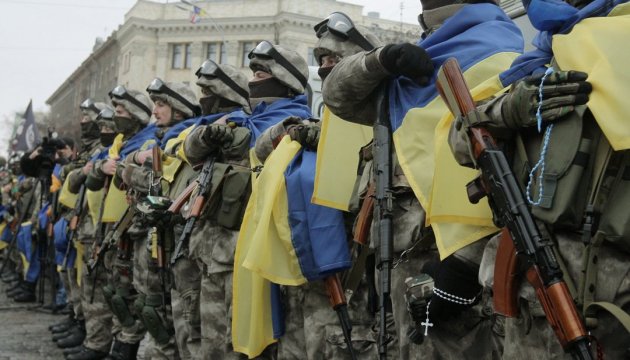 Poroshenko has not yet decided on another wave of mobilization
Ukrainian President Petro Poroshenko has said he has not yet made a decision on submitting a draft law on another wave of mobilization to the parliament.
The head of state announced this at the first Regional Development Council sitting of 2016, the president's press service reports.
Poroshenko stressed that in future the Ukrainian army should be formed on the contract principle.
"We must use all the resources and reserves in order to maintain the contract army formation," he said.
Speaking about the fulfillment of tasks of the last year's meeting of the Regional Development Council, the President praised the efficient work of the established volunteer headquarters that ensure cooperation with ATO participants in a range of regions - in Dnipropetrovsk, Mykolaiv and Zhytomyr regions.
iy