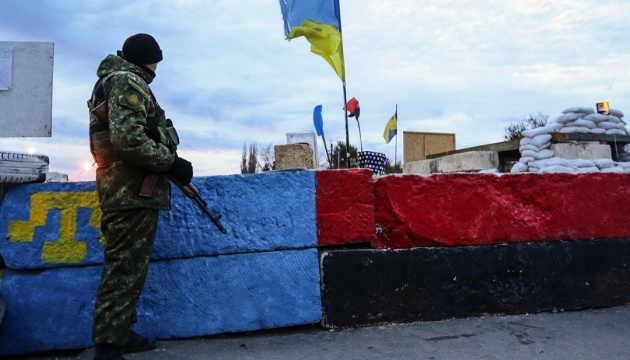 Crimea blockade activists to form volunteer battalion
The activists of the civil blockade of Crimea are going to form a new volunteer battalion, which will be named after Crimean statesman Noman Çelebicihan.
Coordinator of the blockade of Crimea Lenur Islyamov said this in an interview with the Odesa crisis media center.
"We are already receiving assistance as a volunteer battalion. On Friday we will get the first batch of the Turkish military uniforms... 250 sets," he said.
The blockade coordinator reported that the battalion would include 560 people,
"The main task is to defend the borders of Crimea inside Crimea. We will act to approach Crimea as soon as possible… When we are said at the international level to wait for three or four years, we want this to happen in a year," Islyamov summed up.
ol