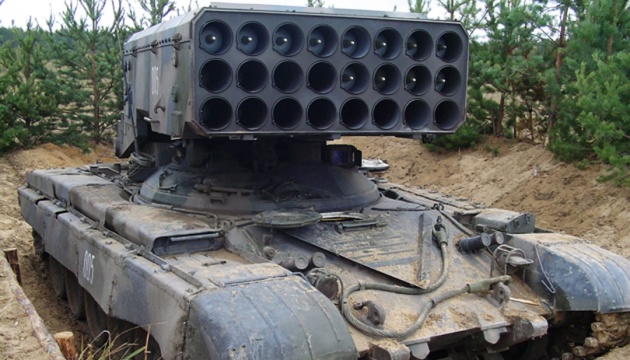 Britain requests Russia to explain presence of Buratino rocket launcher in Donbas
The British delegation to the OSCE requested the Russian delegation to explain the presence of TOS-1 Buratino Multiple Rocket Launcher in militant-controlled area in Donbas, which was revealed by international observers at the end of September.
This is reported by the Washington Post.
"We are requesting the delegation of the Russian Federation to explain the presence of the TOS-1 Buratino in this training area [where it was found]," reads the delegation's statement on Twitter.
The British delegation also stressed that "this kind of weapon is only produced in Russia, and has never been exported to Ukraine."
As reported, the OSCE Special Monitoring Mission to Ukraine discovered the presence of new kind of deadly weapons produced in Russia - TOS-1 Buratino 220mm Multiple Rocket Launcher - in the occupied territory of Donbas.
ol