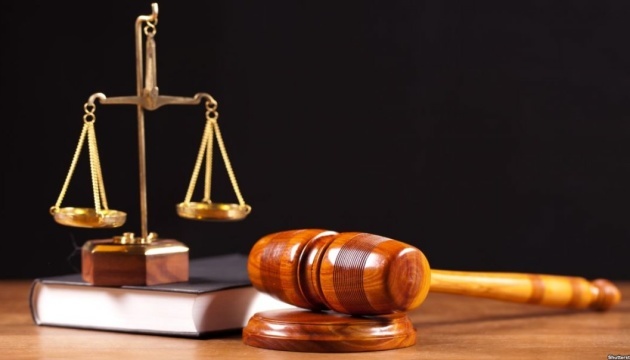 Russian battalion commander to face trial in Ukraine over killing Ukrainian ex-soldier, torturing civilians
Ukraine's law enforcement forwarded to court the case of a Russian battalion commander believed to have been involved in the murder of the Ukrainian defender and the torture of civilians in Chernihiv region.
That's according to the Prosecutor General's Office, Ukrinform reports.
"Prosecutors of the Chernihiv Regional Prosecutor's Office, as part of a special pre-trial inquiry, forwarded to court an indictment against the commander of the 74th battalion of the separate guards motorized rifle brigade of the Russian armed forces," reads the report posted on Telegram.
He was charged with violating the laws and customs of war, combined with premeditated murder.
According to the investigation, on March 9, 2022, a battalion under the command of a Russian army major occupied the village of Lukashivka, Chernihiv district.
It is noted that the following day, during a purge operation across the village, the Russian military identified and apprehended a Ukrainian Army serviceman. They also illegally detained two local civilian men and a boy.
The battalion commander was aware that the former soldier had been out of his unit ranks and did not participate in hostilities at the time, and that he enjoyed the right to protection as a prisoner of war who fell under the power of the opposing party.
Despite this, he executed the man during the interrogation, using an automatic rifle.
Immediately after that, the officer went on to apply torture to the two men and a minor, threatening to kill them and physically assaulting them. He also staged a mock execution by firing an automatic rifle over the detainees' heads.
Later, on March 10, 2022, the battalion commander and another soldier tortured another local resident in his own backyard, also staging a simulated execution.
"Such cruel treatment of the civilian population and prisoners of war is proscribed by international humanitarian law and is a violation of the laws and customs of war," the PGO emphasized.
As Ukrinform reported earlier, law enforcers forwarded to court the case of a Russian unit commander involved in the shooting of civilians in Kyiv region.