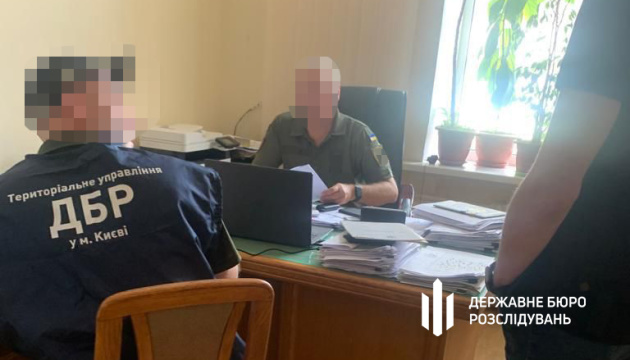 Charges pressed against defense official for embezzling UAH15M on road construction contract
The State Department of Investigation, jointly with the security service operatives, pressed criminal charges against the deputy chief of the Defense Ministry's Finance Department in the case involving the embezzlement of UAH 15 million.
This was reported by the SBI press service, Ukrinform saw.
In 2017, one of the private companies won a tender for the construction of a road on the territory of a military town. However, in violation of the deal, the company immediately requested 70% of the specified amount as advance payment.
The military unit appealed to the Ministry of Defense for a permit to proceed with the advance payment, which the official granted despite not being entitled to do so.
This way, the contractor received more than UAH 15 million in advance, but no work was performed. The company's management appropriated the money and spent it at their discretion.
The defense ministry official is suspected of negligent service (Part 3 of Article 425 of the Criminal Code of Ukraine), facing up to seven years in prison.
The indictment regarding the appropriation of state funds by a private enterprise was forwarded to the court in a separate criminal proceeding.
As Ukrinform reported earlier, the Security Service of Ukraine together with the National Anti-corruption Bureau exposed a people's deputy who illegally sold the land of the National Academy of Agrarian Sciences for $85,000.
Photo: SBI