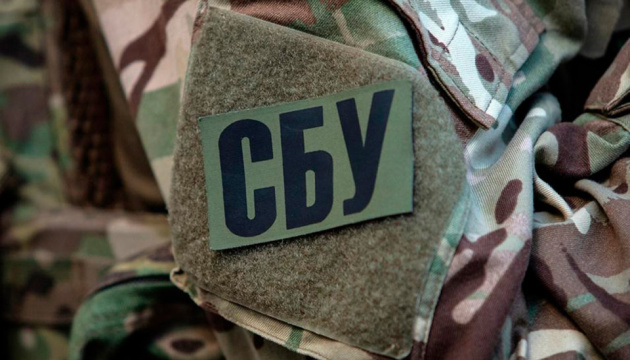 Ukrainian nurse arrested for passing to Russia personal data of wounded soldiers
The Security Service of Ukraine has detained a Kherson nurse who had been covertly cooperating with the Russian FSB security agency, handing over to her handler personal data of Ukrainian military servicemen undergoing treatment at a local hospital.
That's according to the SBU report posted on Telegram, Ukrinform saw.
"The Security Service detained another Russian asset as a result of counter-subversive operation in liberated Kherson. This turned out to be a nurse from one of the local hospitals, who had been recruited by an FSB operative when the regional center was occupied," the report reads.
According to her handler's instructions, the woman remained in town after it was liberated to perform missions in the FSB interests.
The perpetrator is believed to have been gathering personal data of Ukrainian defenders who were treated in the medical facility where she is employed.
She also spied on the Ukrainian military bases located within city limits.
In addition, the Russian assets recorded the aftermath of Russian missile and artillery shelling of Kherson to send the relevant "reports" to her FSB handler via one of the chat messengers.
The invaders required that sensitive data to adjust fire.
As the inquiry found, the woman came to the attention of the Russian special services over her public support for the invasion expressed in an anti-Ukrainian group on Telegram.
During the raid of the suspect's home, a cell phone was seized, used for covert communication with the culprit's handler.
Based on the evidence collected, the woman was charged under Art. 111 Part 2 of the Criminal Code of Ukraine (treason committed under martial law).
The court ruled to remand the suspect in custody pending inquiry.
As Ukrinform reported earlier, the State Bureau of Investigation pressed charges (in absentia) against the former head of one of the Luhansk courts, who since 2018 has been heading the sham "Supreme Court of the LPR."