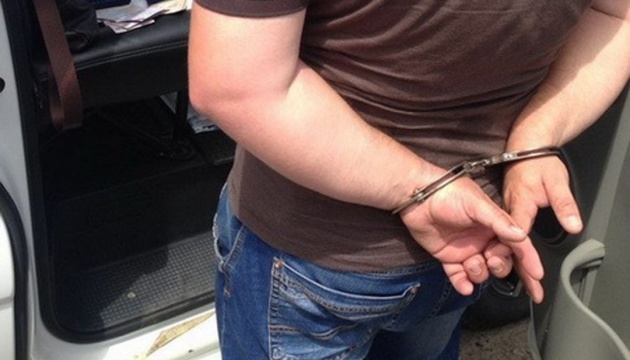 SBU detains "fixer" working for Russian media outlet from Kyiv
The Security Service of Ukraine apprehended in Kyiv a Ukrainian man who helped the Russian Federation create and spread fake news on the war, including on the socio-political situation in the country's capital.
That's according to the SBU press office, Ukrinform reports.
It was established that the culprit positioned himself as a "fixer" and remotely cooperated with the editorial office of the pro-Kremlin information agency Bel.ru, whose office is located in Russia's Belgorod region.
The perpetrator sent Russian "journalists" fabricated and distorted information about events in Ukraine, including about the alleged public tensions growing in Kyiv following Russian missile attacks on the city.
The suspect also publicly supported the actions of the Russian invaders and denied their atrocities committed in Bucha, Irpin, and Izium.
According to the inquiry, representatives of Bel.ru used disinformation received from the culprit to publish fake news about the Russian war. The man also published anti-Ukrainian narratives on social media, including those banned in Ukraine.
During the search, the law enforcers seized computer hardware and a mobile phone holding evidence of criminal activities.
The suspect was charged under Art. 436-2 Part 2 of the Criminal Code (justification, recognition as legitimate, or denial of Russia's armed aggression against Ukraine, or glorification of its participants).
An investigation is ongoing to establish all the circumstances of the crime.
As Ukrinform reported earlier, the SBU has gathered evidence on the former Vinnytsia journalist Yulia Tarapata, who is currently the deputy editor-in-chief at the "Vecherniaya Moskva outlet.