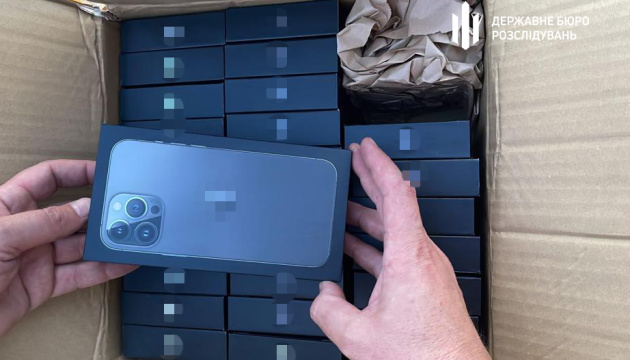 Smuggled gadgets worth UAH 112M handed over to Ukraine's military
Zakarpattia customs officials are suspected of facilitating the illegal import of electronics worth UAH 112 million.
That's according to the State Bureau of Investigation (SBI), Ukrinform reports.
As part of a joint operation with the Bureau of Economic Security and National Police, the SBI pressed charges against a deputy chief and chief state inspector of the Luzhanka Customs Post, who are suspected of contributing to the illegally import a truckload of smartphones, tablets, and laptops without paying customs fees.
It is noted that a truck crossed in from Hungary last summer. Customs officials let the vehicle pass through the "green corridor" without a proper check.
Having been tipped on the scheme, law enforcers stopped and searched the truck after it left the customs post, discovering a batch of electronics, including cell phones, laptops, and smartwatches with a tentative value of over UAH 112 million.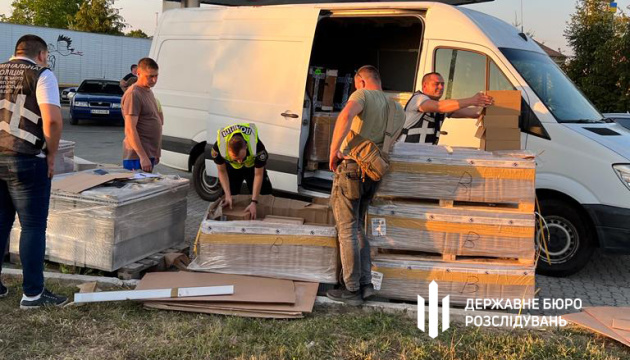 Customs officials contributed to the illegal import of gadgets worth UAH112 million / Photo: dbr.gov.ua
The deputy head of the customs post is suspected of negligence, while the state inspector is believed to have been acting in conspiracy with the smugglers, according to law enforcers.
Both customs officers are facing up to six years in prison.
Also, detectives with the Bureau of Economic Security pressed charges against individuals directly involved in smuggling the gadgets.
The seized equipment was handed over to Ukraine's Armed Forces.
As Ukrinform reported earlier this month, the Security Service of Ukraine and State Bureau of Investigation exposed a corruption scheme at the Zhytomyr customs office, which inflicted UAH 3.5 million losses on the state budget.