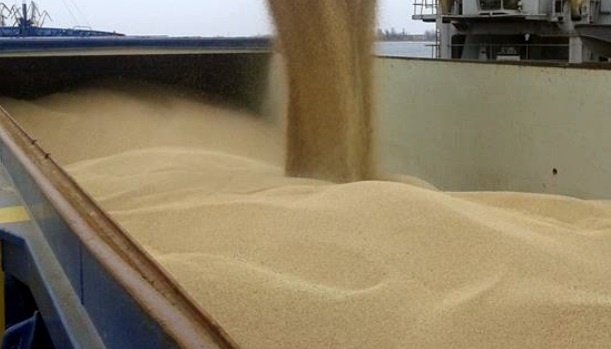 Russia stealing Ukraine's grain: another ship captain charged
The captain of the Russian-flagged Nadezhda bulker, which in 2022 three times checked in the Sevastopol commercial seaport, which the Ukrainian authorities had shut down," was charged with transporting stolen Ukrainian grain.
This was reported by the Prosecutor's Office for the Autonomous Republic of Crimea and the city of Sevastopol on Telegram, Ukrinform saw.
"The Prosecutor's Office for the Autonomy continues systematic work to identify all those involved in organizing the illegal scheme of transporting Ukrainian grain, looted by the Russians, through Crimea to third countries. This time, another captain of the Russian vessel Nadezhda, who is involved in the transportation of stolen Ukrainian grain, was charged," the report says.
The inquiry learned that in 2022, the suspect three times brought the ship to the closed commercial seaport Sevastopol, where looted grain was loaded.
"Being aware of the illegality of his actions, the captain periodically turned off the AIS (Automatic Identification System) and entered fictitious data about the ship's course, claiming it was heading to the ports of the Russian Federation, not to the closed seaports of the occupied peninsula," the prosecutor's office noted.
The suspect's actions are classified under Art. 332-1 Part 2 of the Criminal Code of Ukraine (violation of the procedure for entering and leaving the temporarily occupied territory of the peninsula). He faces up to five years in prison.
Earlier, the Prosecutor's Office for the ARC had already charged the so-called "Minister of Agriculture of the Republic of Crimea", director of the Russian ship-owning company, and five captains of Russian vessels involved in the transportation of looted grain through the occupied Crimea under Article 332-1 Part 2 of the Criminal Code of Ukraine.
As reported, Russia stole at least $1 billion worth of wheat from the temporarily occupied regions of Ukraine.