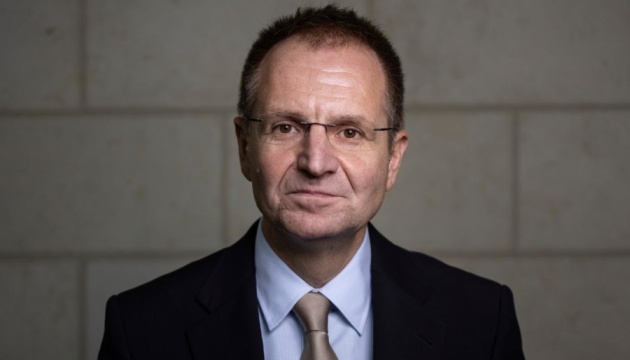 Germany gathering evidence of Russian war crimes in Ukraine - Public Prosecutor General
Germany is preparing for the trial of war crimes committed on the territory of Ukraine and is gathering information for this purpose.
Public Prosecutor General Peter Frank stated this in an interview with the German newspaper Welt, Ukrinform reports.
"We are preparing for a possible future trial – either here in Germany, with our foreign partners, or in an international court," the prosecutor said.
He explained what his agency is doing to this end. In early March 2022, a structural investigation was launched. This means that German investigators are not yet probing specific suspects, but are gathering information and evidence. Now the focus is on the survey of Ukrainian refugees who may know about war crimes in Ukraine.
"Together with other international partners, we have developed a coordinated questionnaire that is available in several languages. So far, we have received figures in the three-digit range. We adapt the focus of our inquiries to the developments in Ukraine," said Frank.
For example, German partners are now focused on mass murders in Bucha and attacks on civilian infrastructure.
The Federal Criminal Police is also evaluating publicly available sources on the progress of conflict.
Frank recalled that Germany acceded to the Rome Statute in 1998, and it is also the basis of the German Code of Crimes against International Law. However, charges can be pressed in Germany if the perpetrators of war crimes are on its territory.
Trials can also be set up in Ukraine as it falls under the jurisdiction of the International Criminal Court.
A possible special tribunal is also being discussed, since it is now impossible to prosecute Russian aggression in the International Criminal Court, Frank said, listing the alternatives.
"But who are we talking about when we talk about waging a war of aggression? Who do we want to hold accountable? This is the state leadership, that is, those who made the political decision to start the war, and the people who implement this decision at the highest military level. In my opinion, this indicates the need to work at the international level. Whether it will be the International Criminal Court or a special tribunal, the international community will ultimately decide," Peter Frank said.
It should be recalled that Ukraine insists on the creation of a special international tribunal to prosecute the crime of aggression.
Photo: Alex Kraus